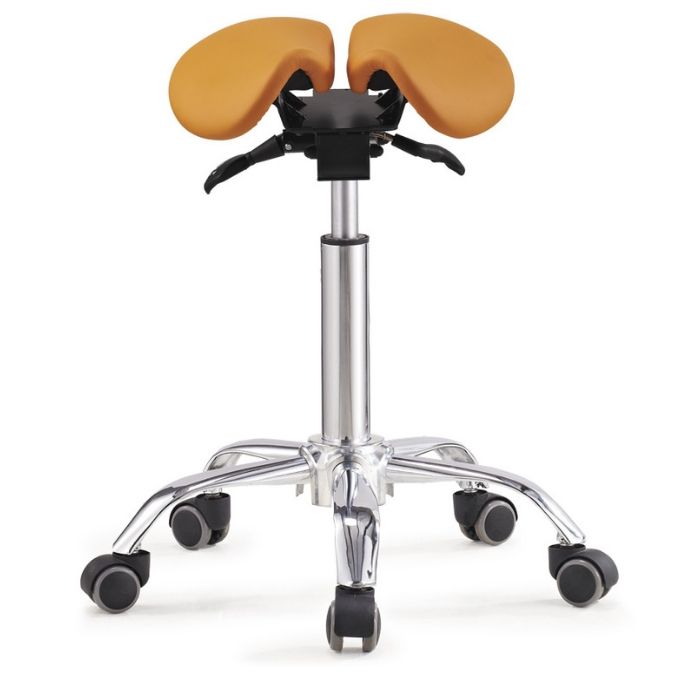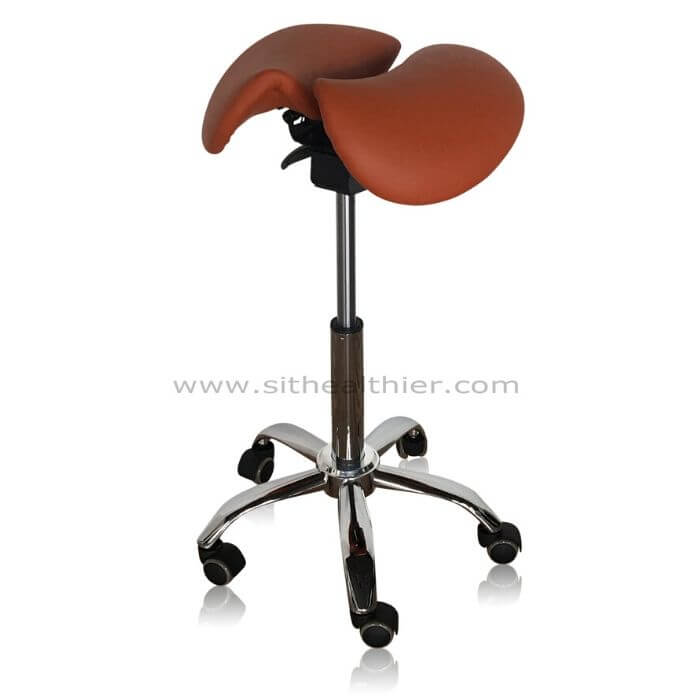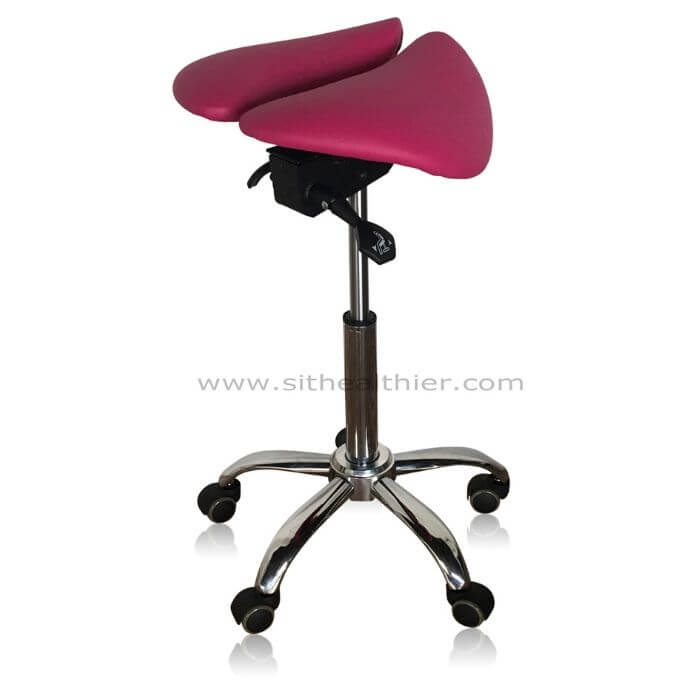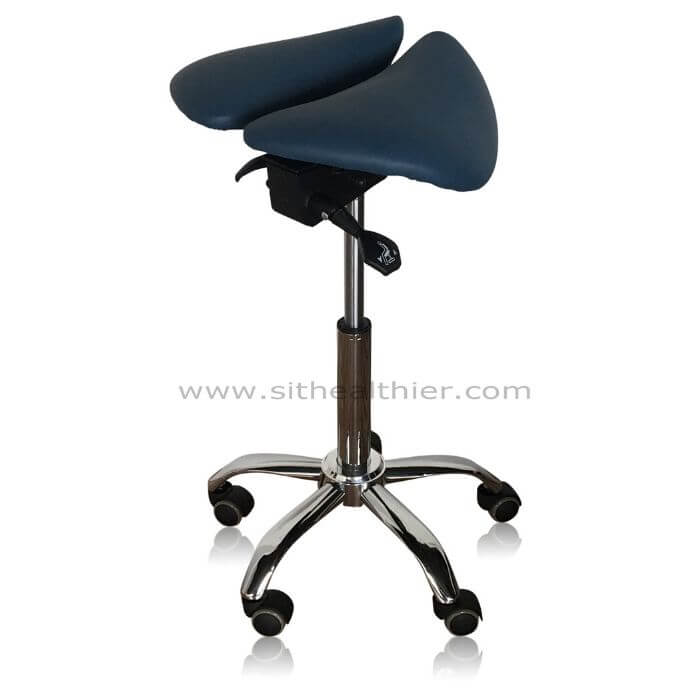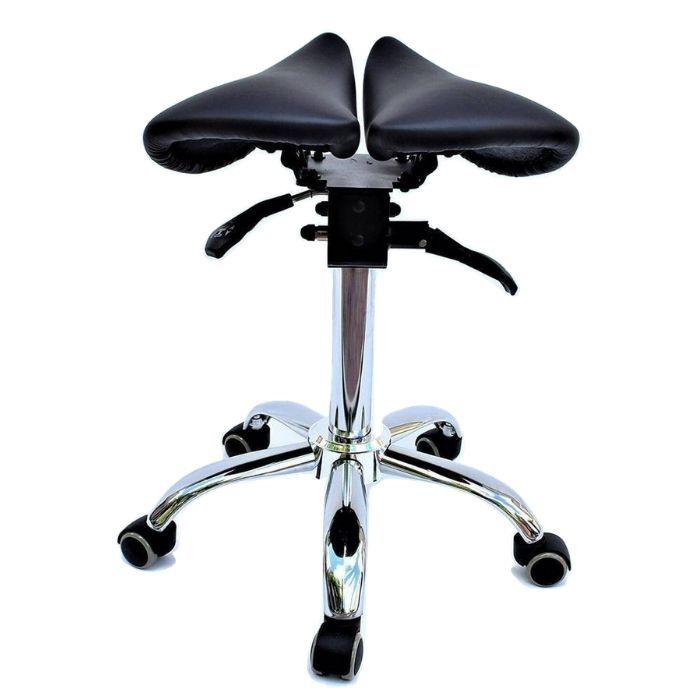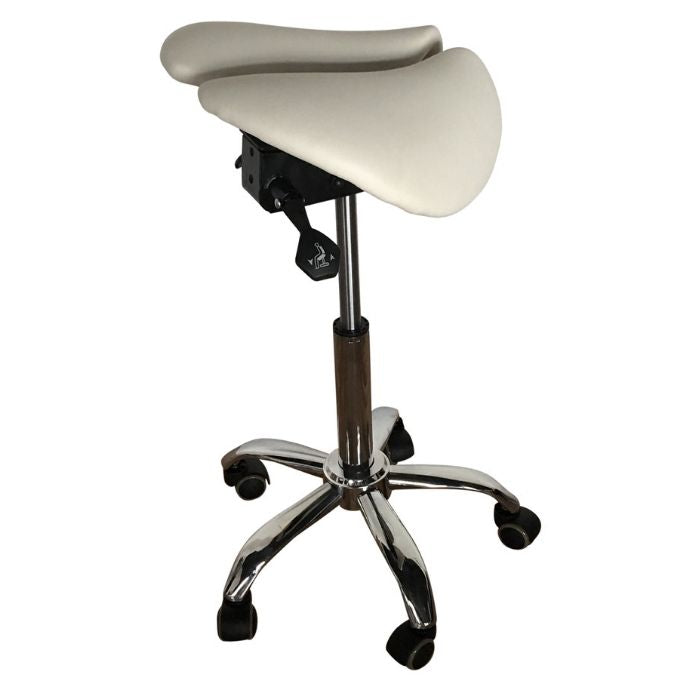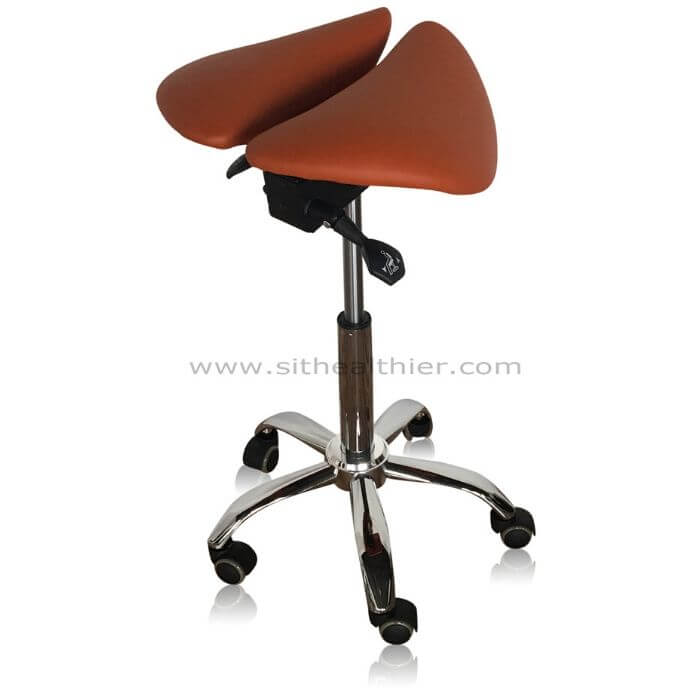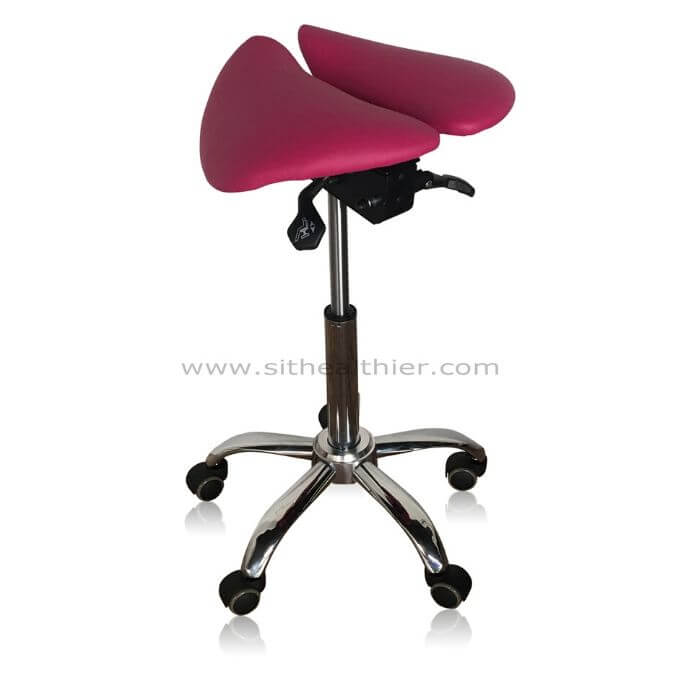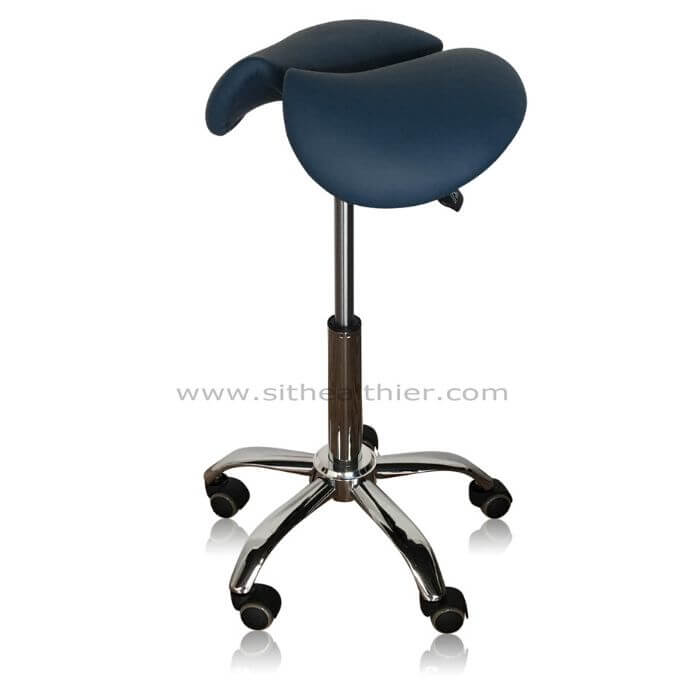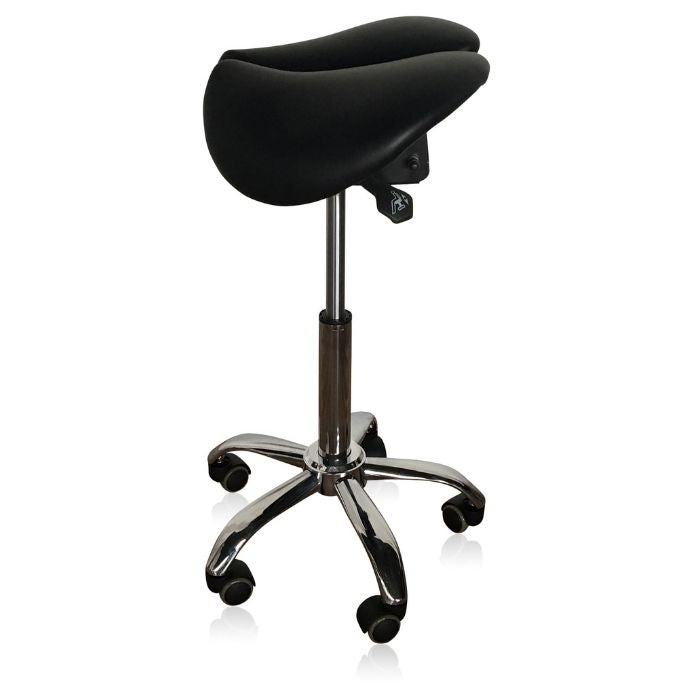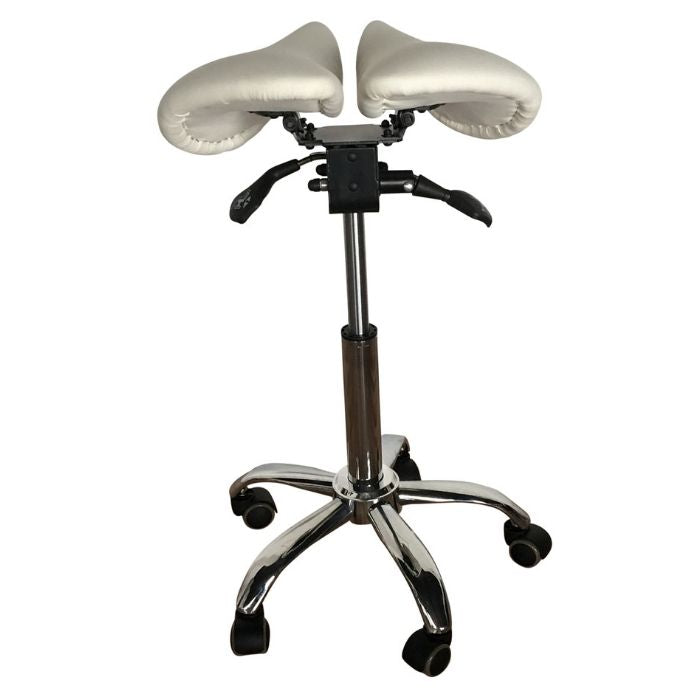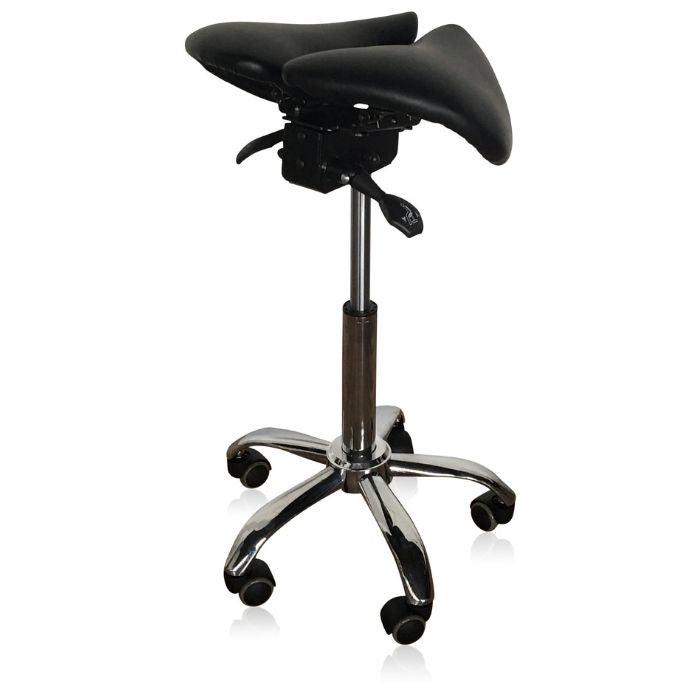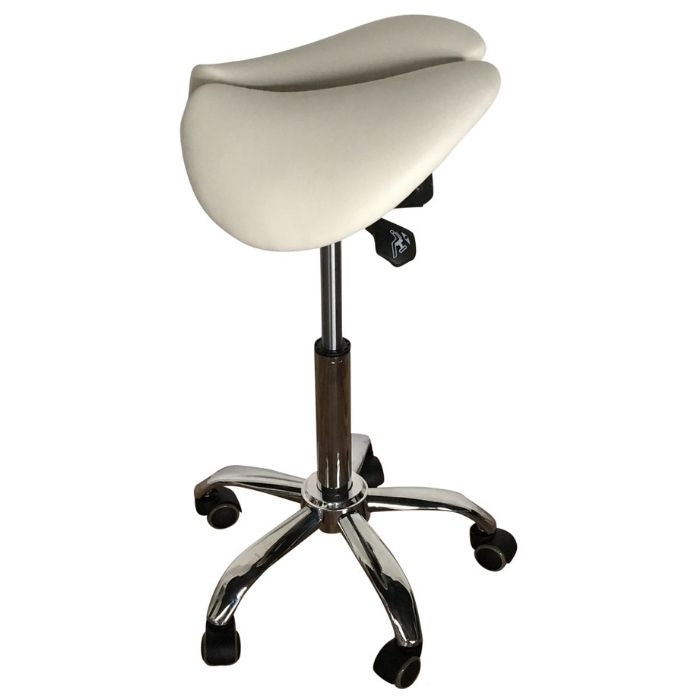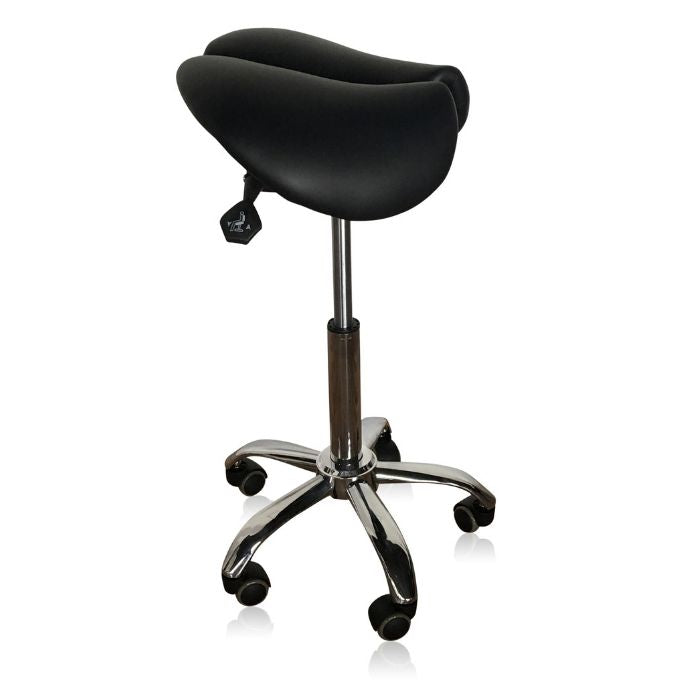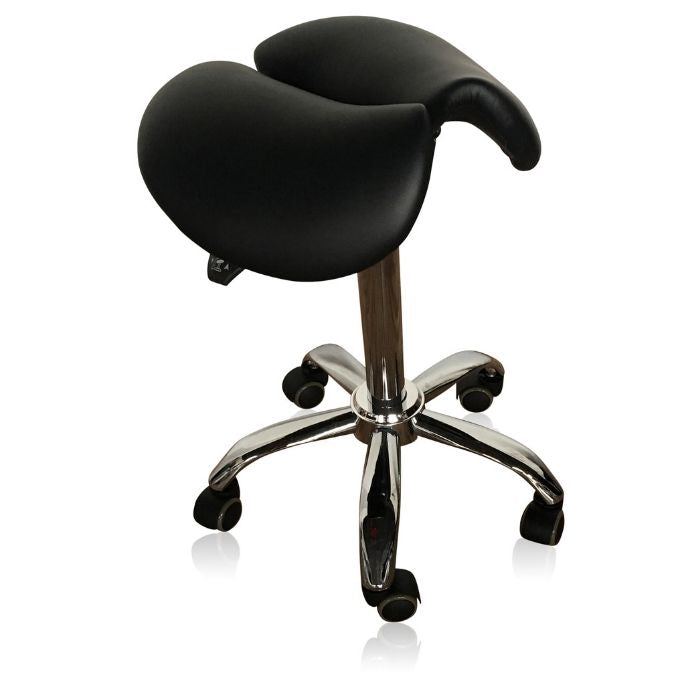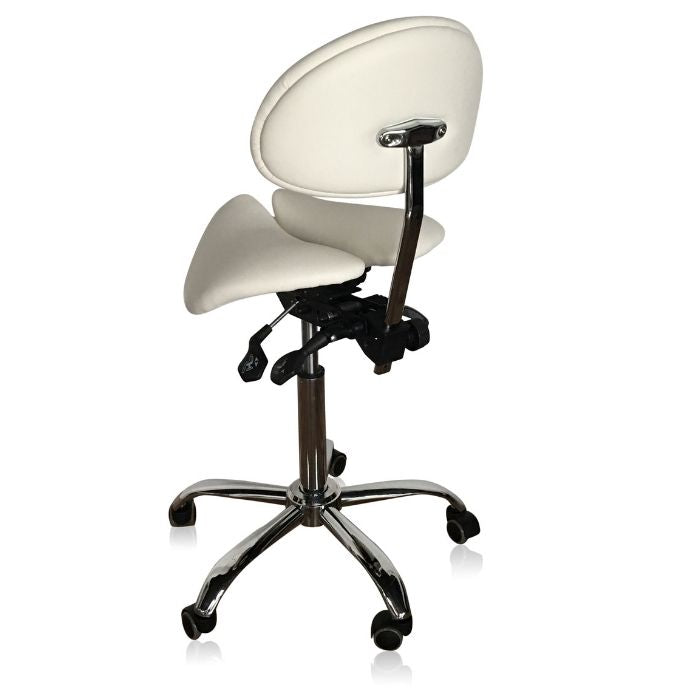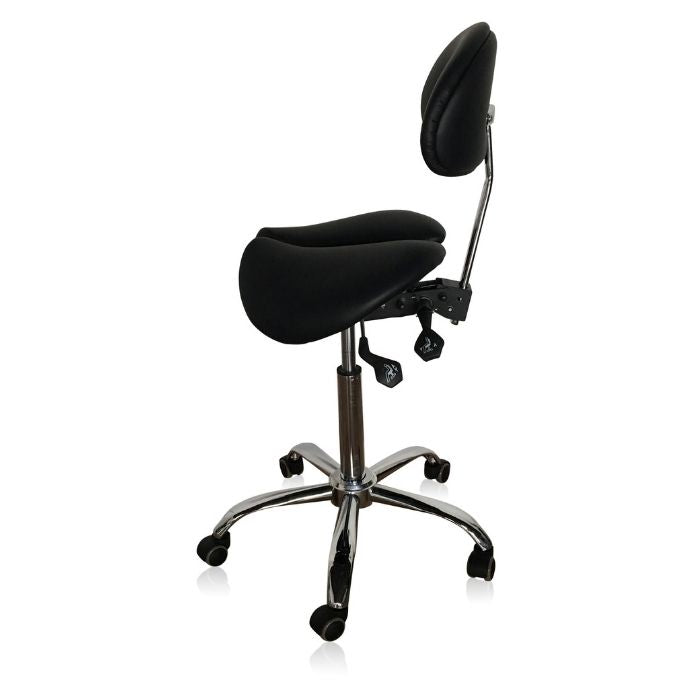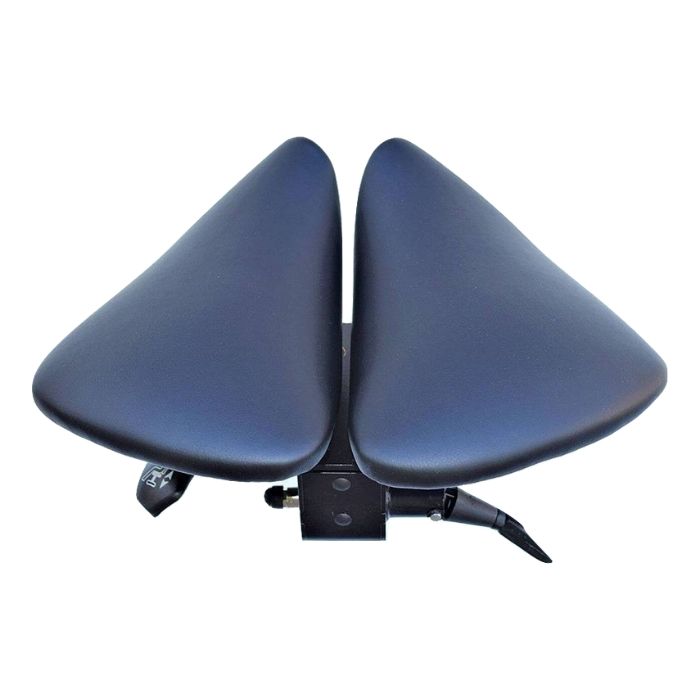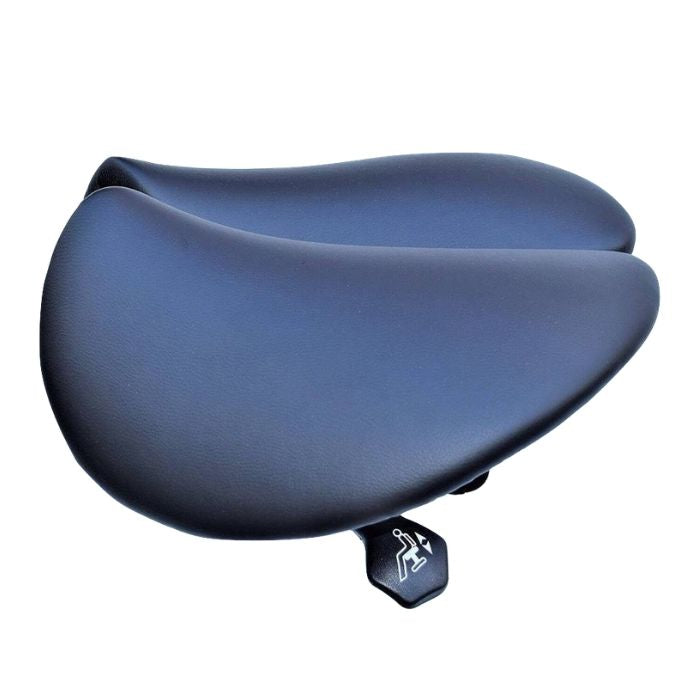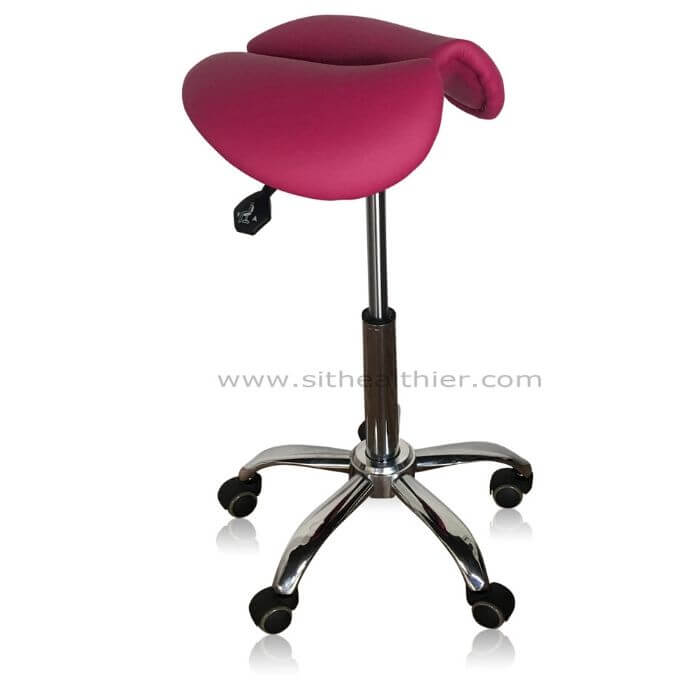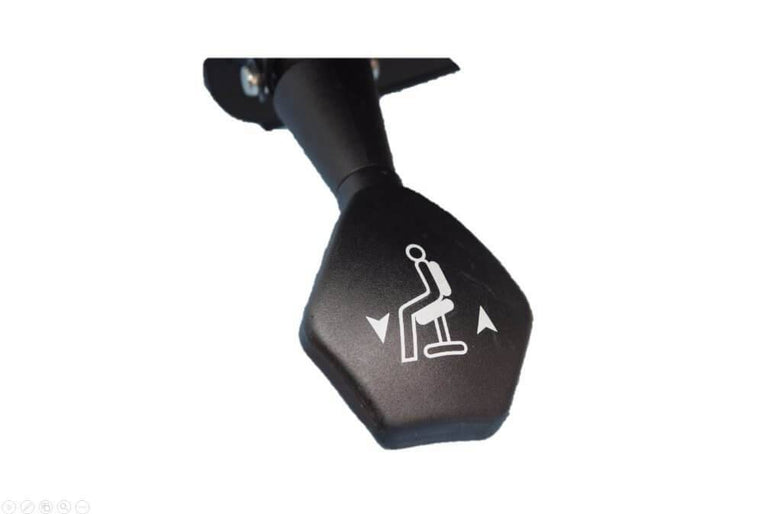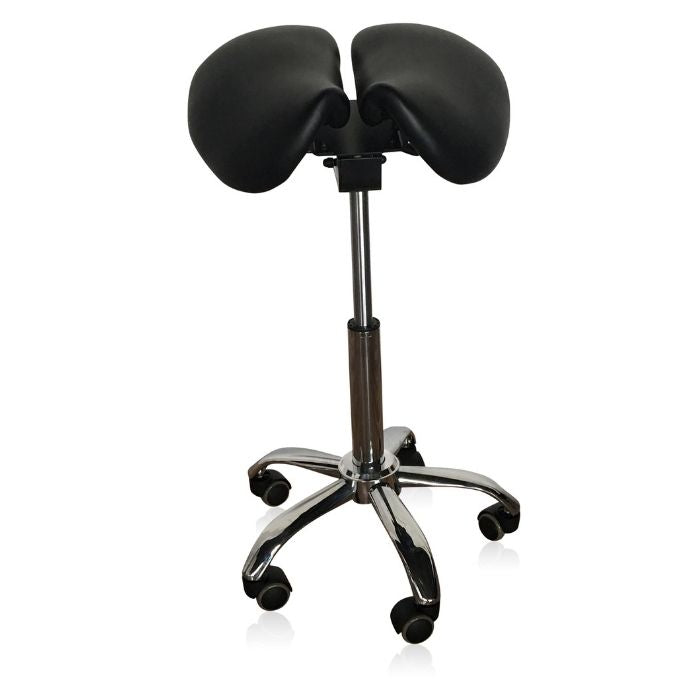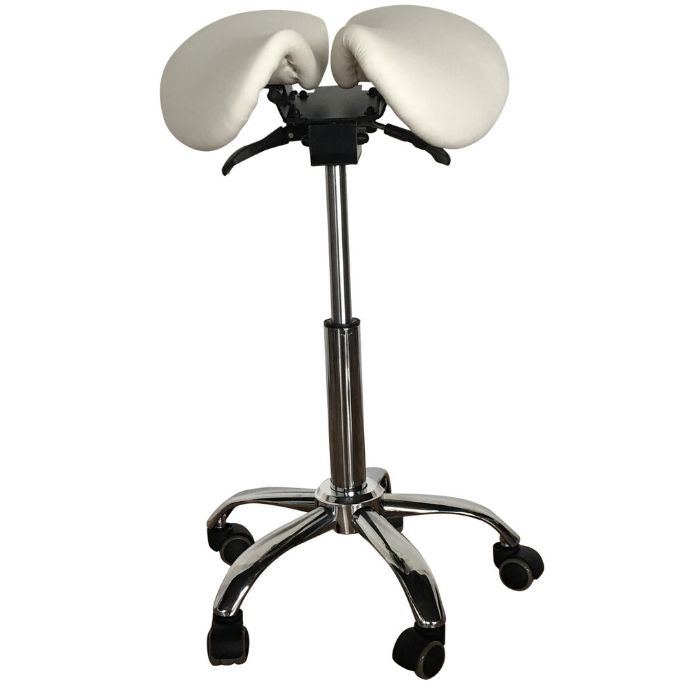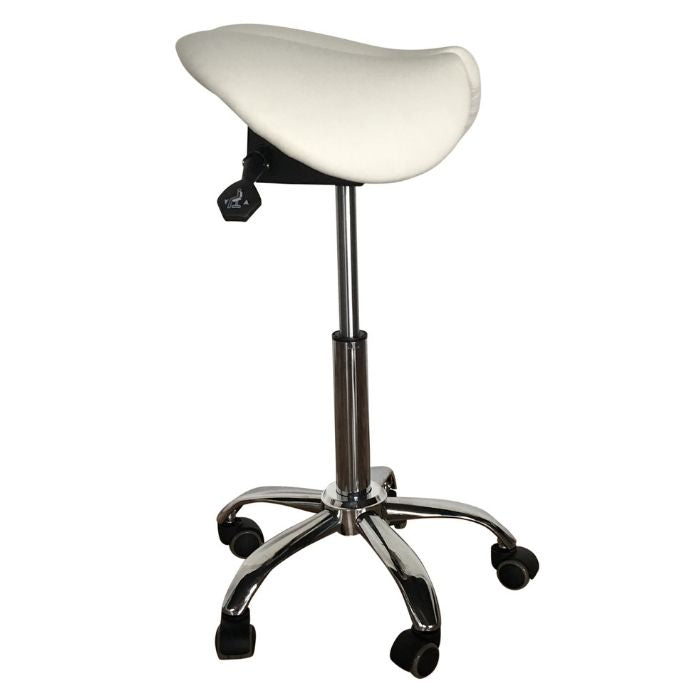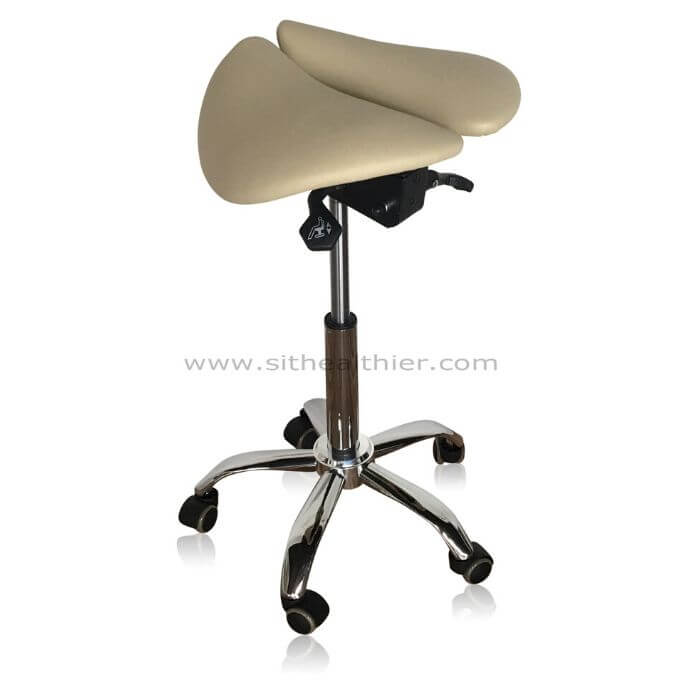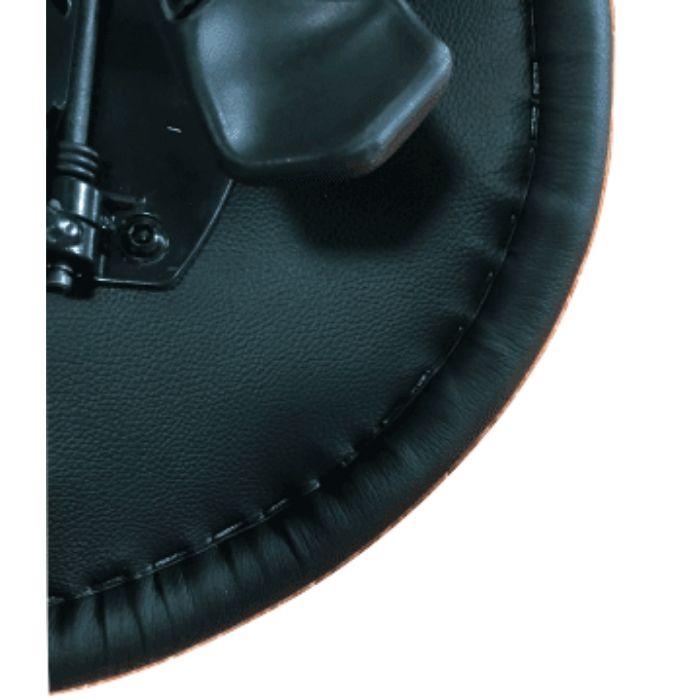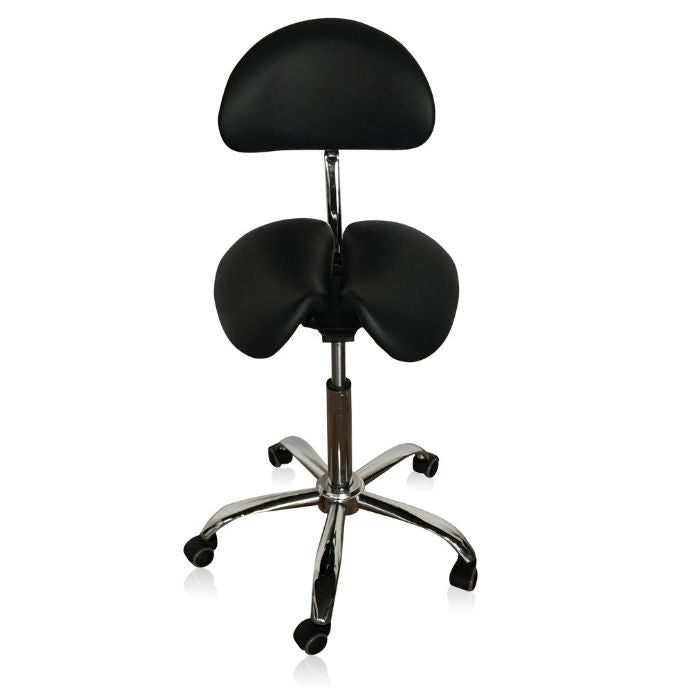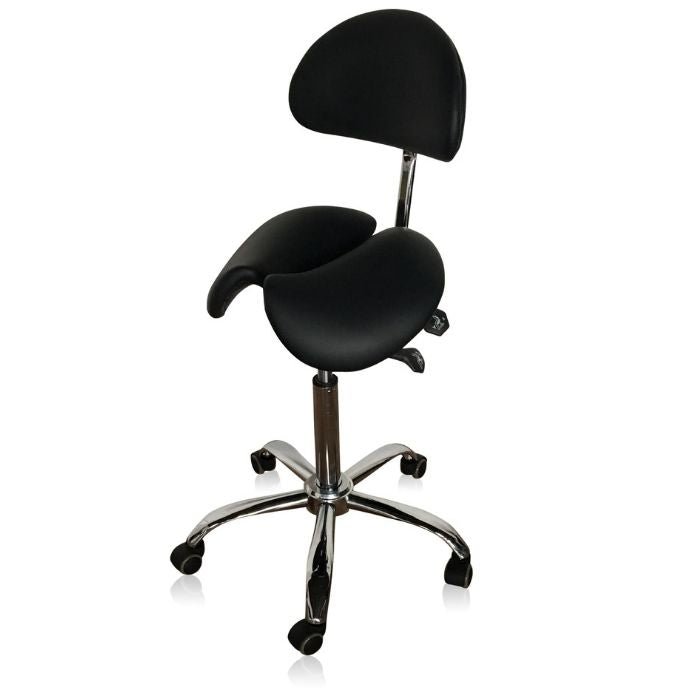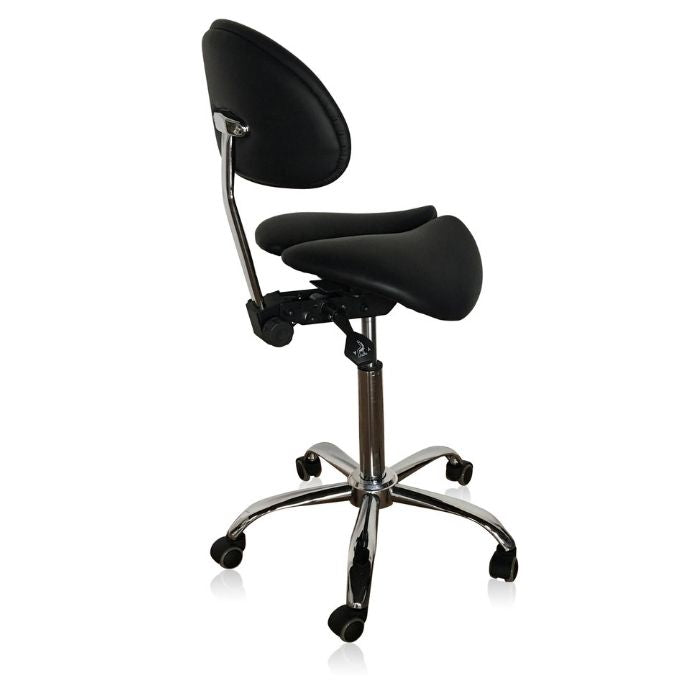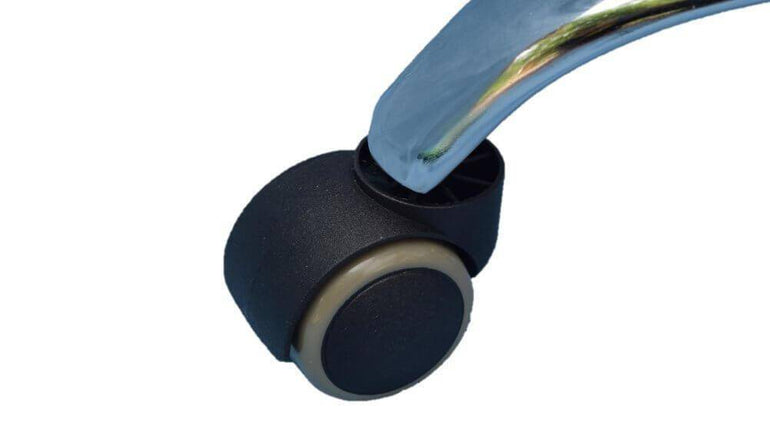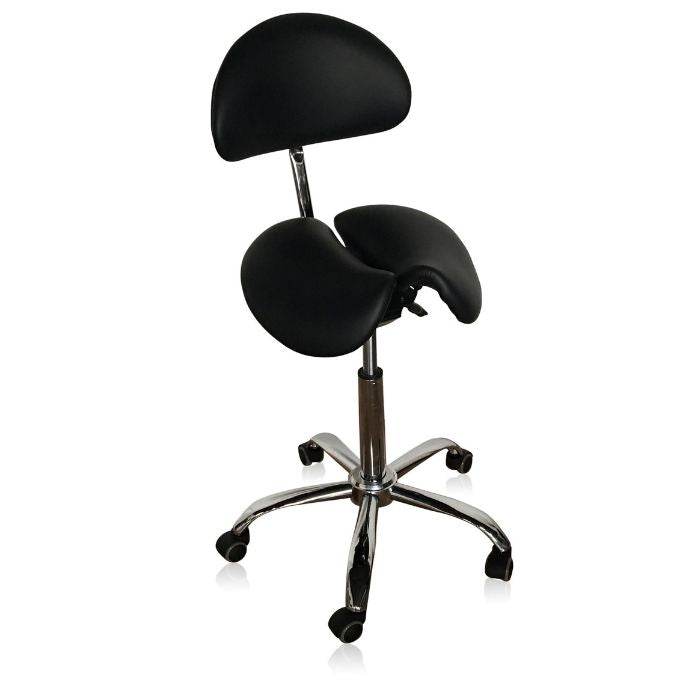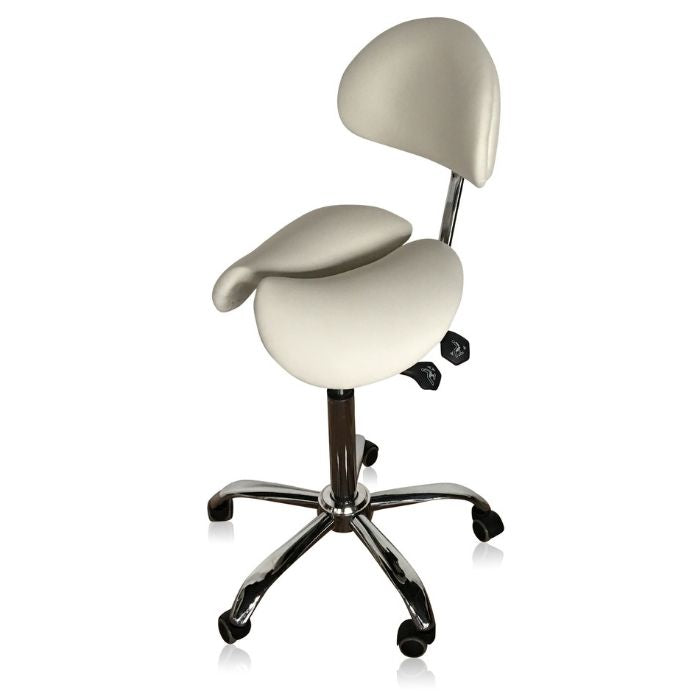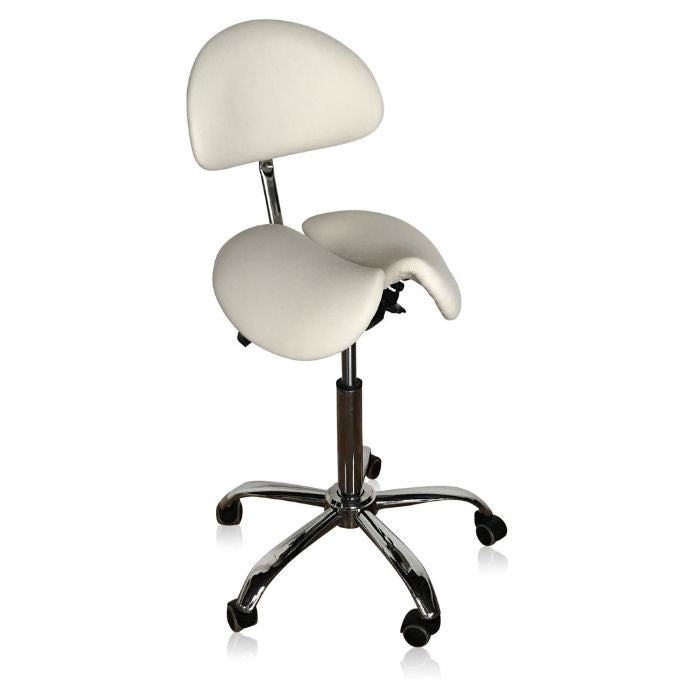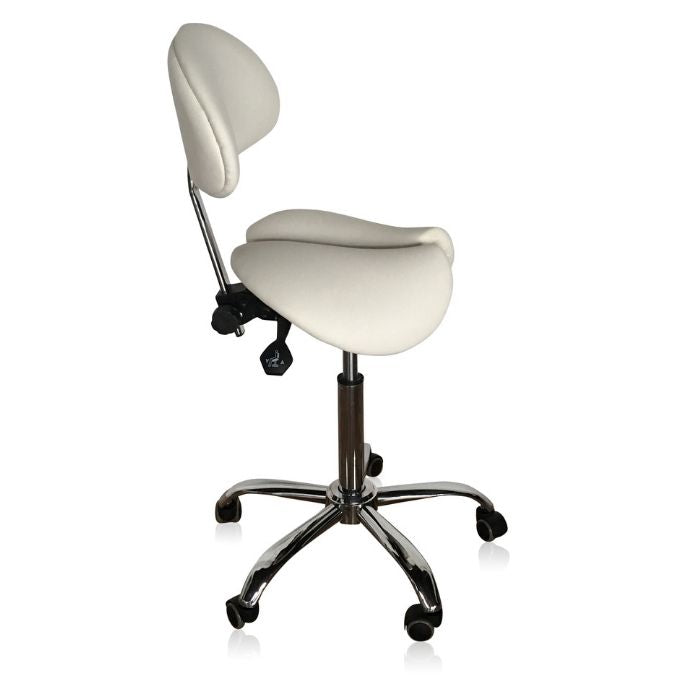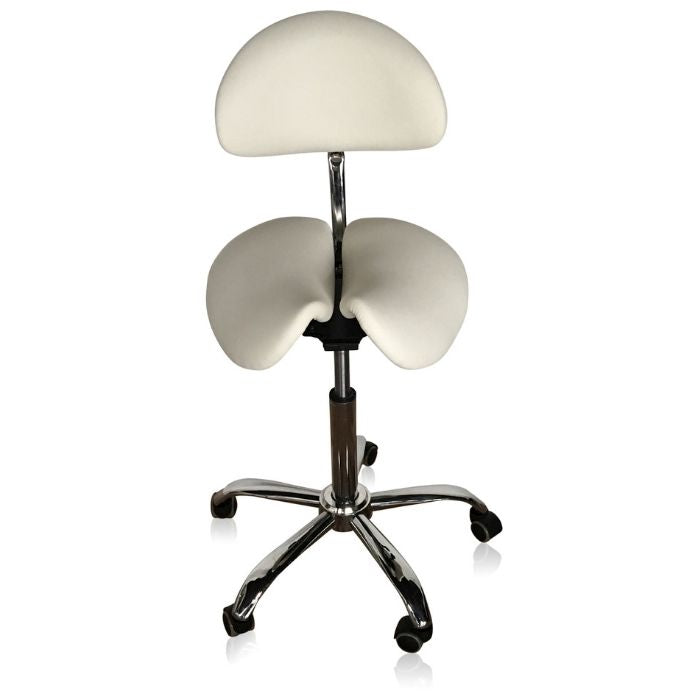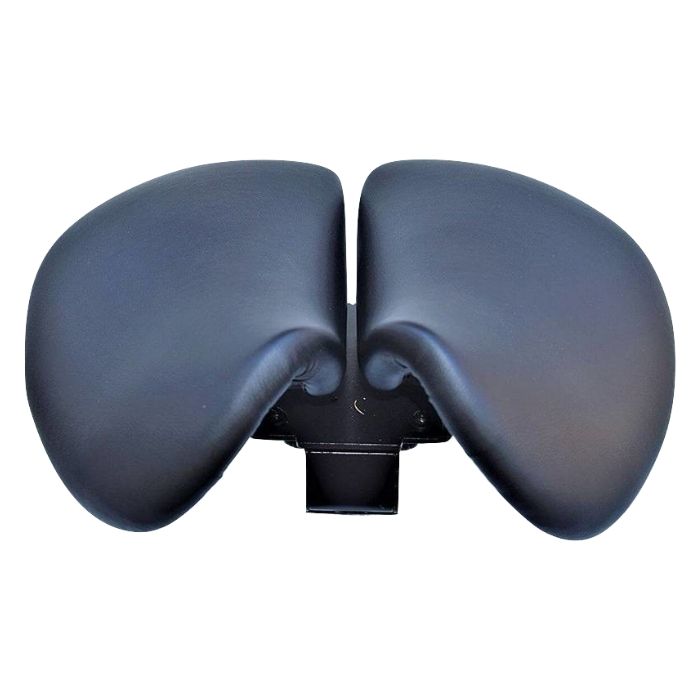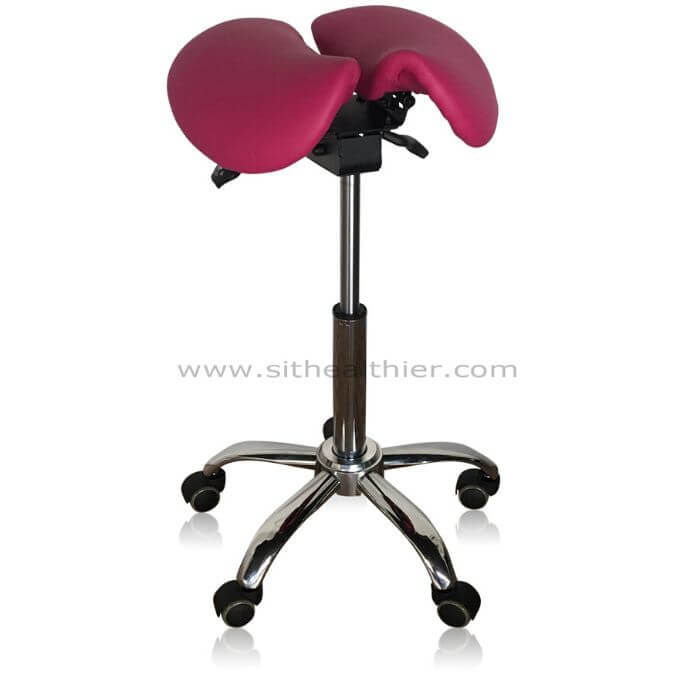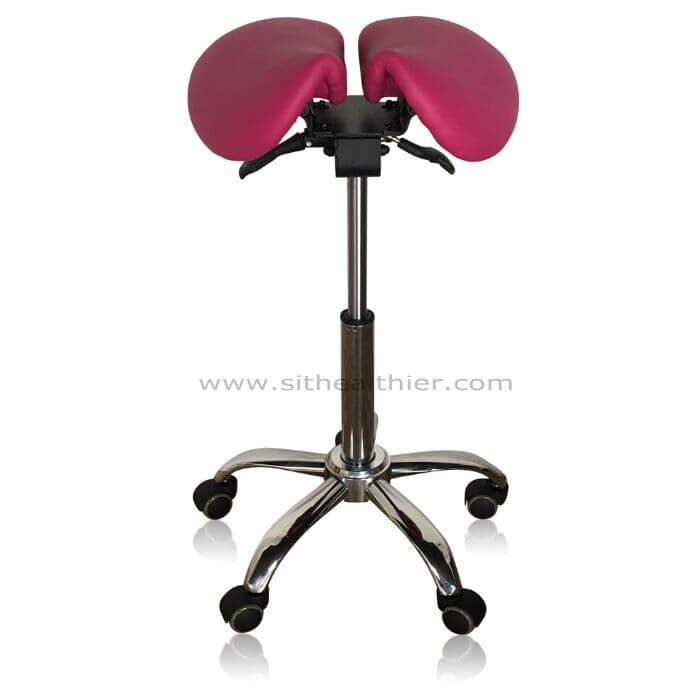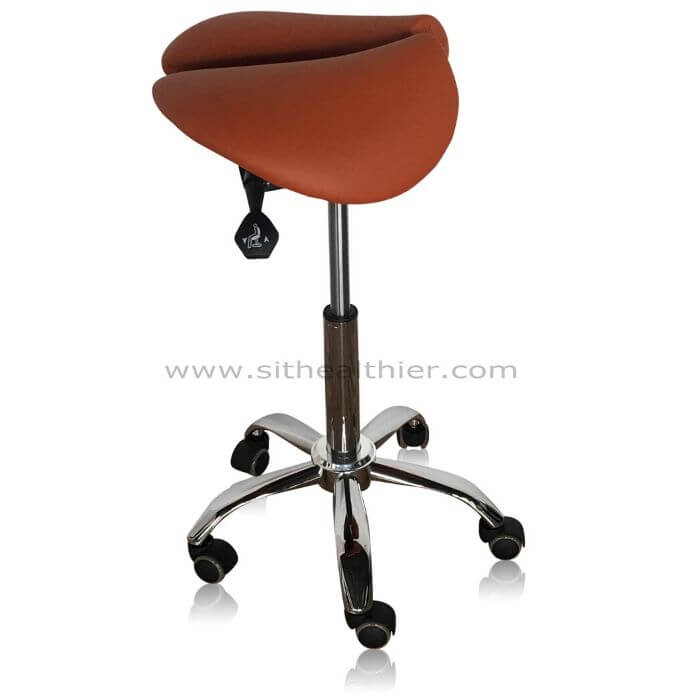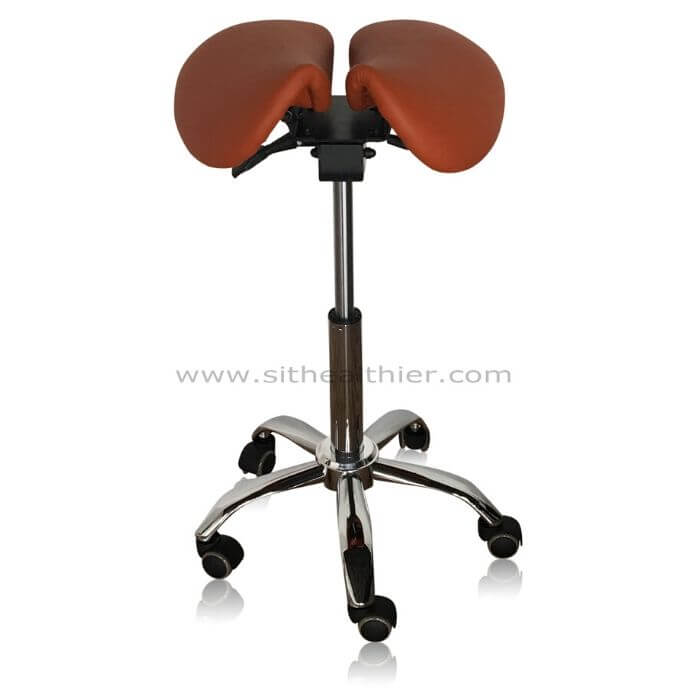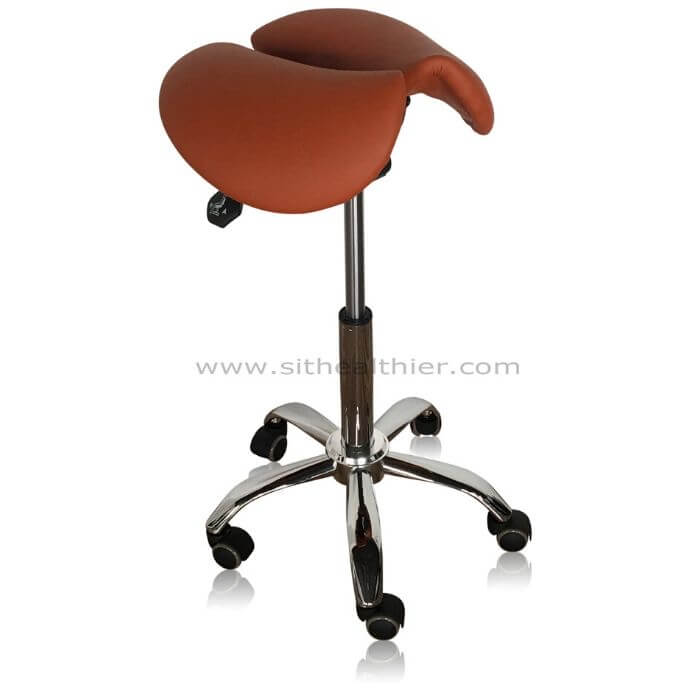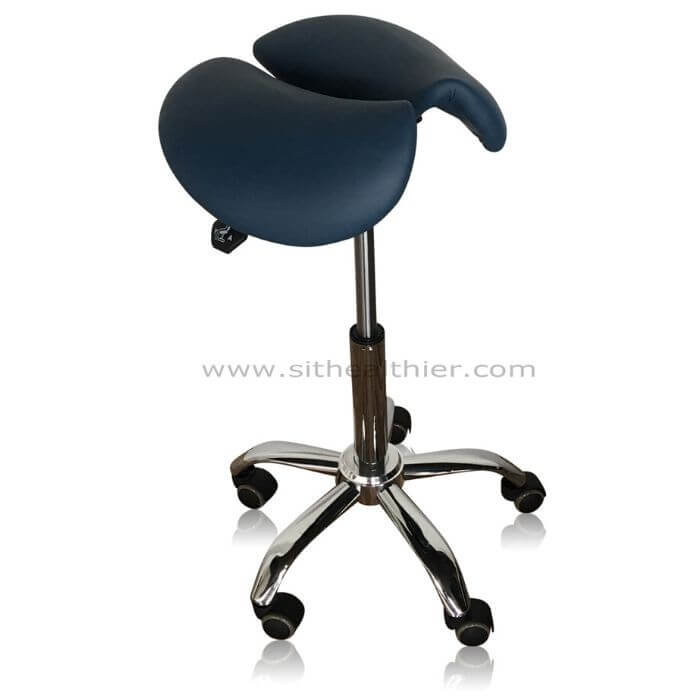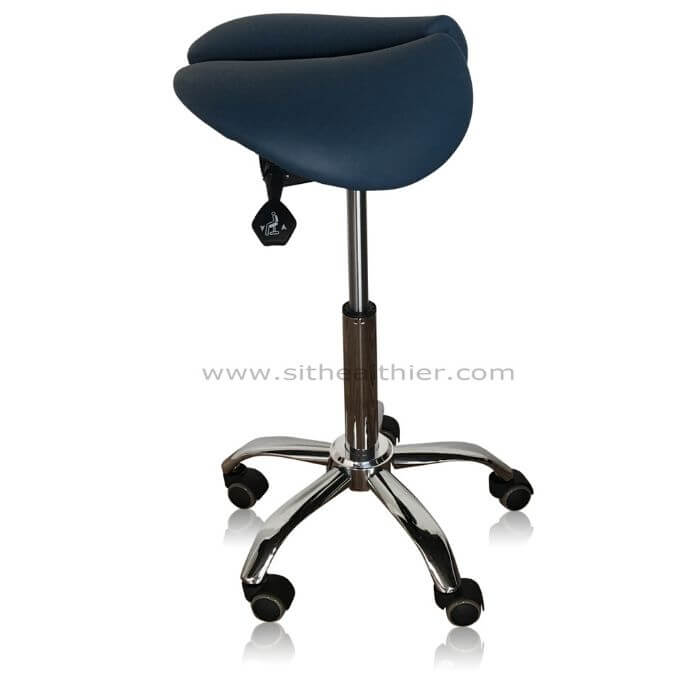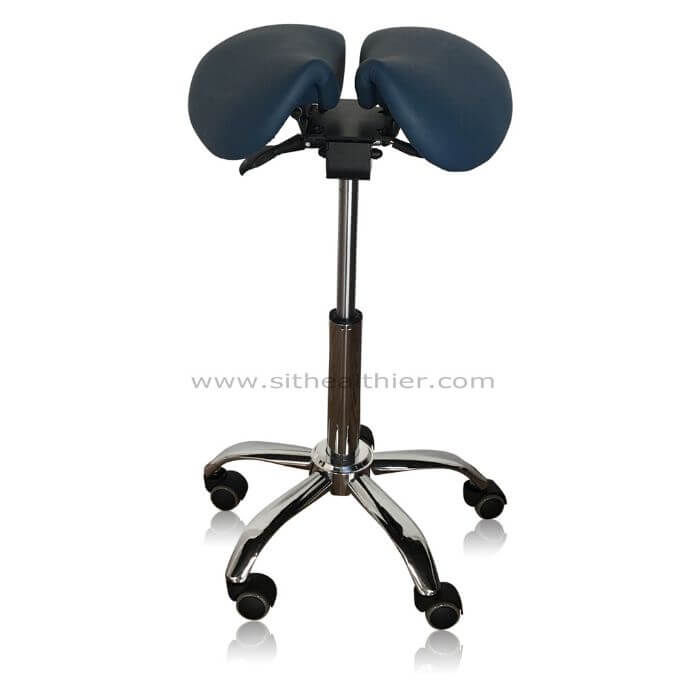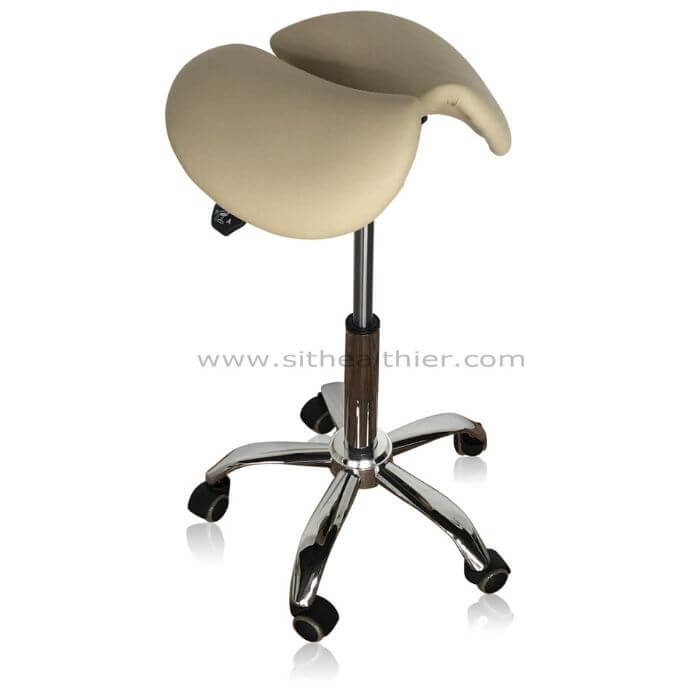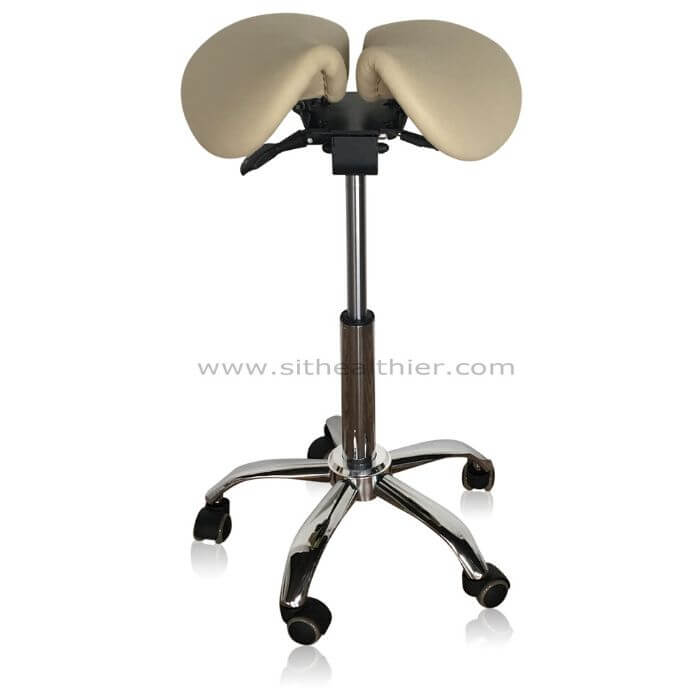 Saddle Style Split Seat Ergonomic Saddle Chair or Stool
$ 264.95
Regular price
$ 370.00
off
Most days you're in and out of your chair a lot, that's why this split seated saddle Stool is a unique seating solution for when you want the freedom of movement at work. This revolutionary design will completely change the way that you sit. The forward angled of the Saddle Style Split Seat helps...
Read More
Frequently Asked Questions
When will you get the yellow chair (as pictured) back in stock? I love the color and it would fit perfectly in my office. Should I check back at a specific time?

Hi There,
We are truly sorry that color has been discontinued. Really sorry for the inconveniences.

what is the weight capacity?

250lbs thank you

Do the 1.61 inch glides with pad come only in white or do they come in black?

Hi There,

Thank you for your questions. It actually comes in Black color.

does it come with wheels/casters?

Hi,
Absolutely, just the standard set of wheels.

What is the difference between the standard seat and the steal seat plate? Does the steal seat plate open the split in the seat more? Thank you

Hi there,

It is the quality, it will last longer and yes, steal plate one comes with a knob to adjust the gap.

What are the differences in tilt options? I'm not sure what swing/tilt actually means.

Hi There,

Forward tilt allows you to Tilt your seat forward. Swing/360-degree tilt allows you to tilt your seat at every angle but you will not be able to lock it in a position. For a new user, we recommend going with just a Forward Seat tilt.

can I get it in any other color than black?

Hi Barbara,

It does come in Vanilla, White, Magenta, and Queen Blue in stock.

It says in the description 'backrest comes in black and white only'. I don't see any backrest in picture.. Also, you said it is not as comfortable as a regular chair. My problem is the pinching under my legs to cut off circulation in regular chairs.

Sorry for the confusion. We have 3 colors in stock (No white at the moment), you will find them in the below link
https://www.sithealthier.com/collections/es/products/saddle-style-split-seat-saddle-chair-with-back-rest

What is the height range for the short cylinder? I only see ranges provided for the standard and tall.

For the short cylinder, height range will be approximately between 21 and 27 inches

How much weight will this stool support?

250lbs

Is this item returnable if I don't find it comfortable?

Hey Emily,

Thank you for your question. Please let me explain you a couple things. It can take almost two months to get used to a saddle chair and a split saddle chair never will be as comfortable as a traditional chair. This chair cost us a significant amount to ship the chair. It is a 22lbs chair. Once a chair is opened from a box and assemble it, there is no way to disassemble it without making some marks on the chair. We can't sale the same chair to another customer as new anymore. To answer your original question, unfortunately, this chair is not returnable. To make your decision easier we might be able to offer a further discount. I do apologize for any inconvenience it may have caused.

What colors are currently available in this chair?

We have black color available but if you go for the USA patented one you can get White, Black, Navey, Green or Wine color.
Why Buy From Us
There are tons of websites out there offering similar products as us. So why buy from us? Proudly USA Based and Owned SSL Secure Site Ordering Free Shipping (with applicable sale) Fast Shipping on in-stock products Knowledgeable and Professional Sales Staff Thousands of Satisfied Customers Toll-Free Customer Support Quality Name, Bran Products Order Confirmation and Shipment Notification Competitive Pricing Warranties On All New Item (vary by manufacturer)
Saddle Style Split Seat Ergonomic Saddle Chair or Stool
$ 264.95
Regular price
$ 370.00