Kanewell Armrest Assembly
Kanewell Armrest Assembly Instructions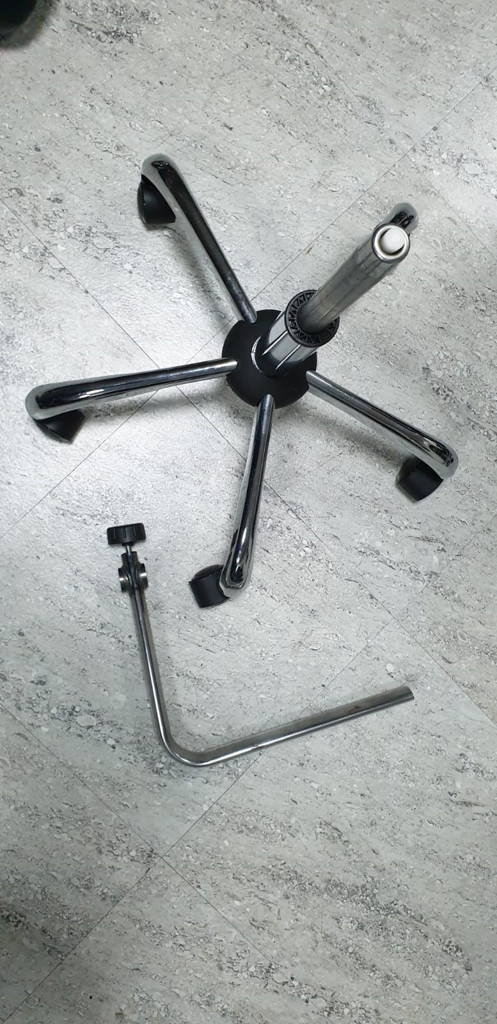 Before you assemble your armrest you will have to assembled your  cylinder and base together.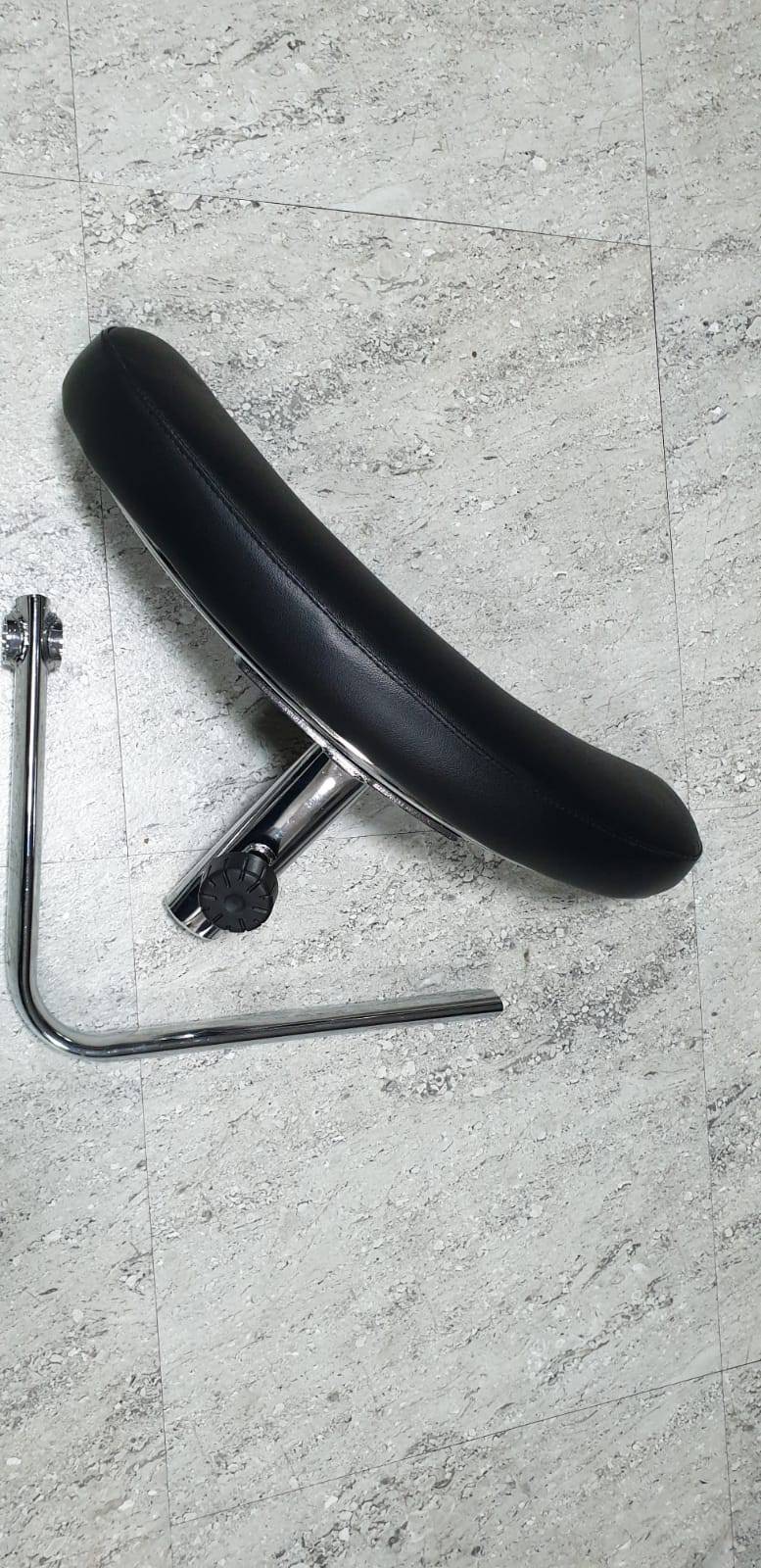 Take out the Armrest and the armrest attachment from the box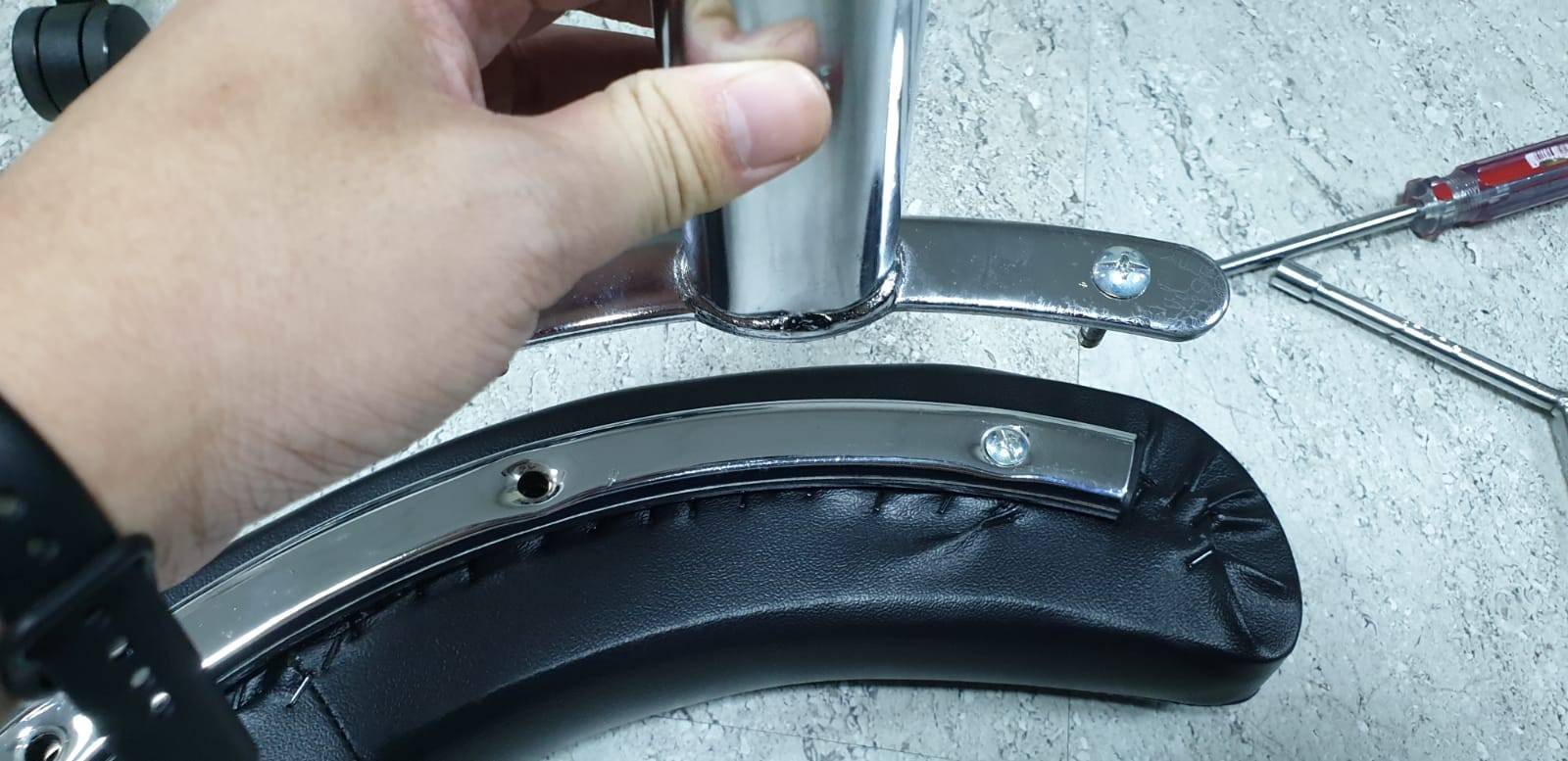 Unscrew the Upper tube from the armrest. You may decide what position you would like it to be.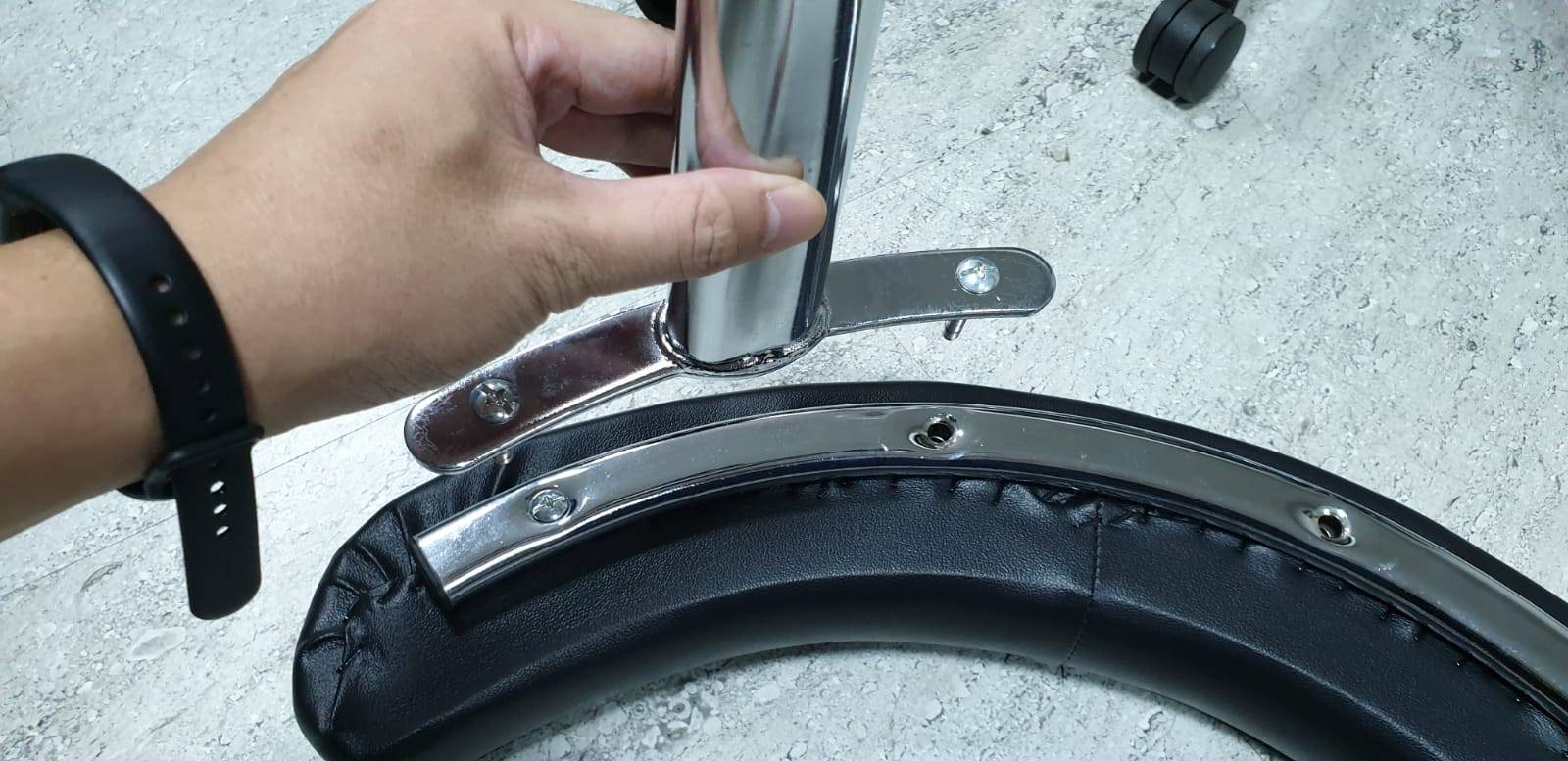 You may position the tube in  the left, right or center depending on your preference
Step 3 - Lower tube Assembly
Insert the washer to the lower tube of the armrest. Make sure that the top lip is facing upward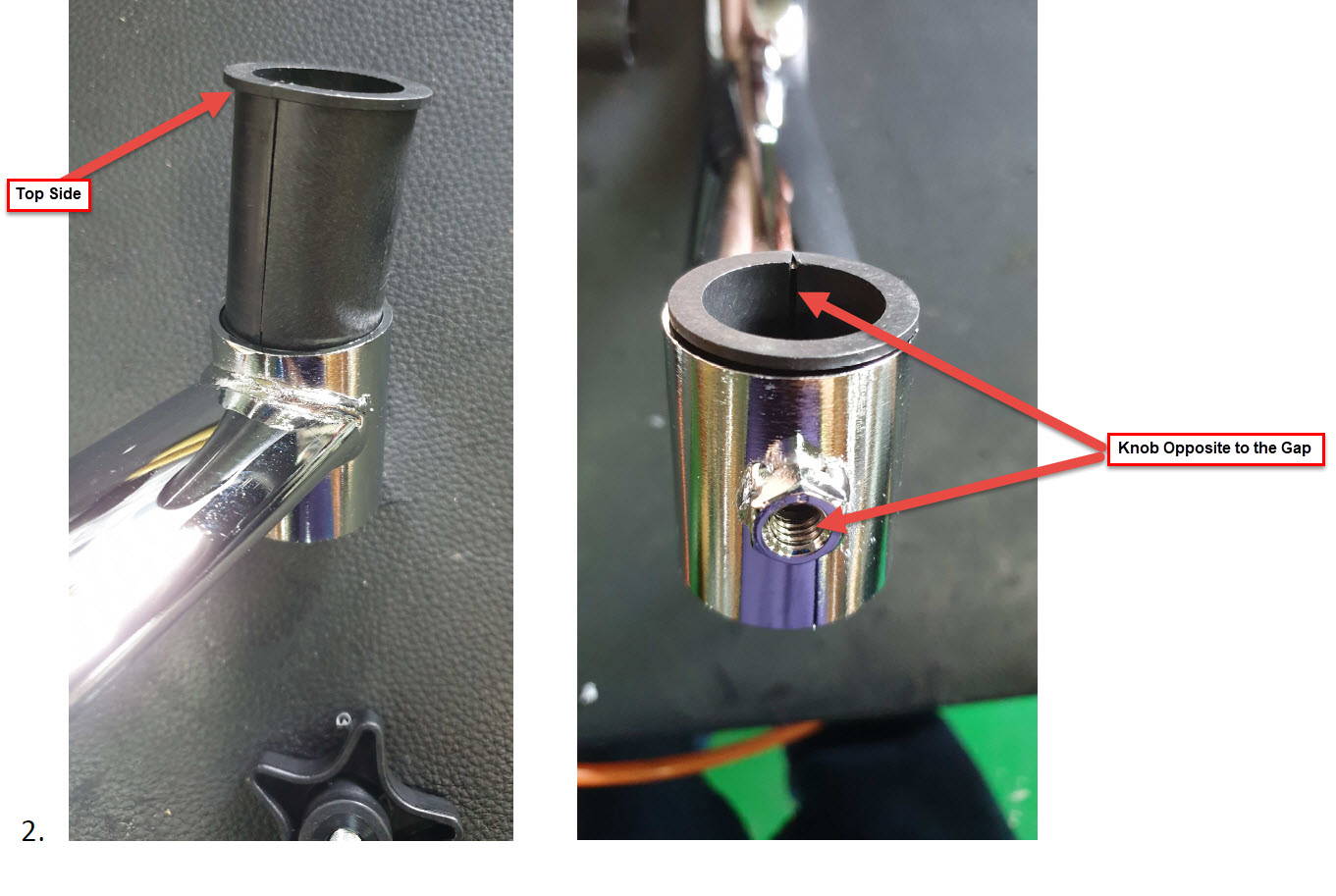 After inserting the washer to the lower tube of the armrest, please make sure that the slit on the washer is facing the opposite side of where the knob will be inserted 
Then insert the knob into the hole. Once you have assembled it all it should look like this image.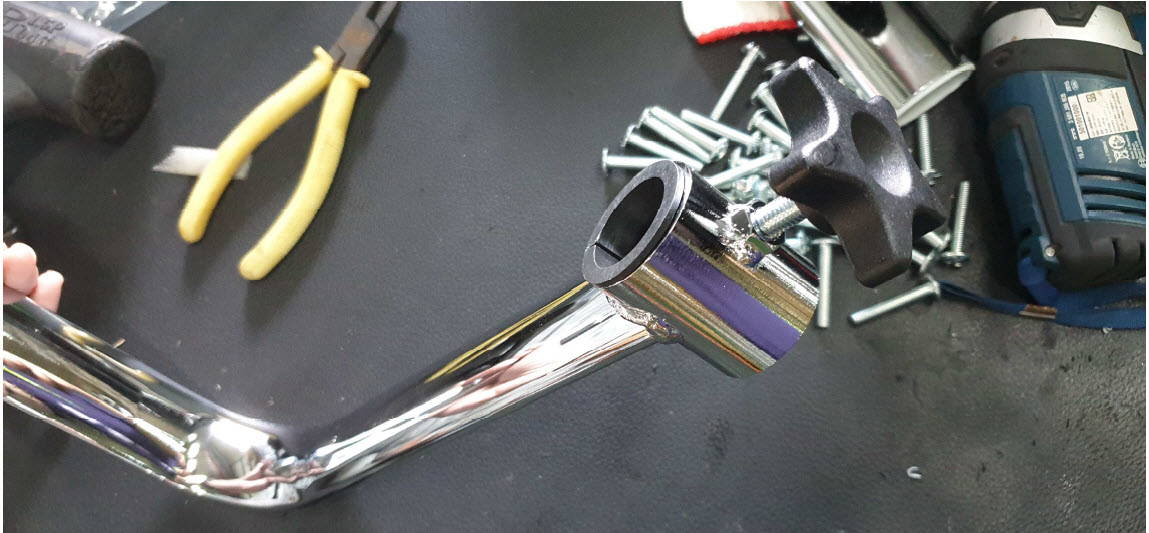 Step 4 - Upper and lower tube Assembly
Once all steps above has been done you can now insert the lower tube to your cylinder
make sure that you are inserting the lower tube in the proper position needed. Once you have done this you can tighten the knob to lock the tube in place.
After installing the lower tube you can now proceed to inserting the upper tube with the armrest into lower tube. Loosen the knob so the upper tube can insert in properly.  
Once the knob is aligned to the hole it is meant for, you can now tighten the knob to lock in place. 
Once you have followed all the steps provided. The armrest should work the same way as the one showed on this video