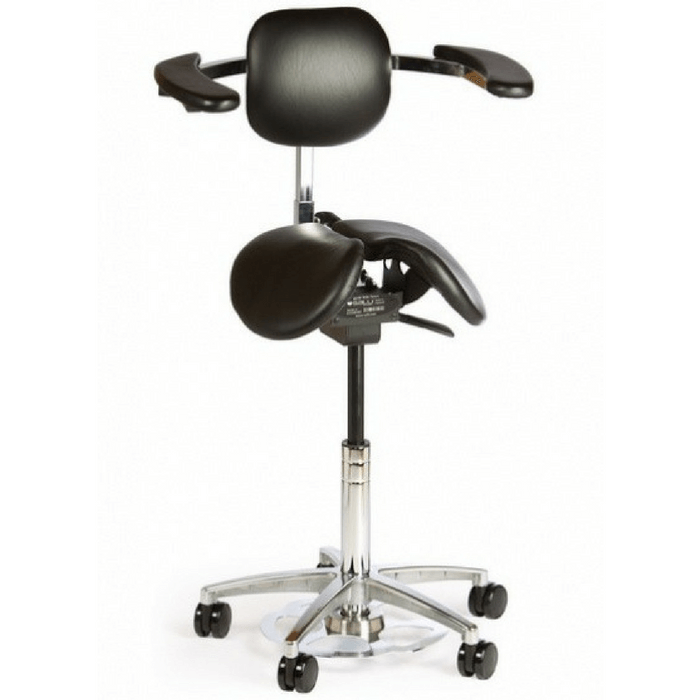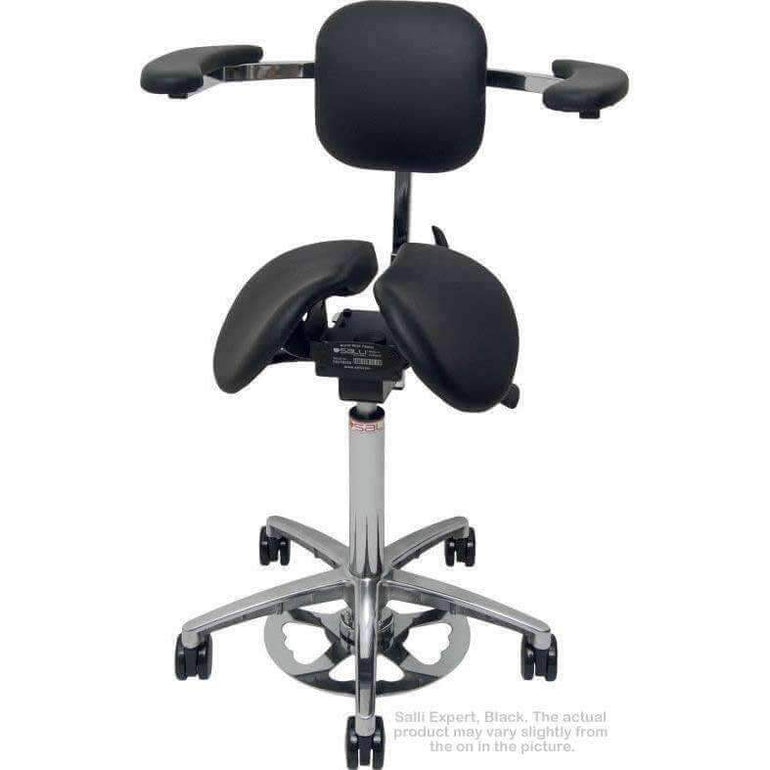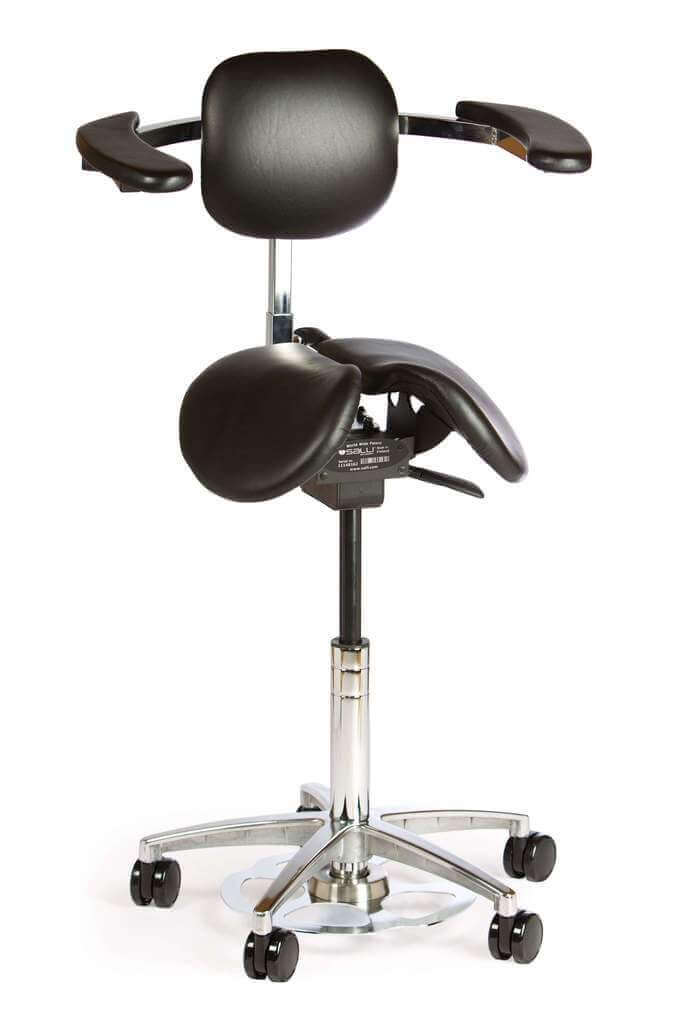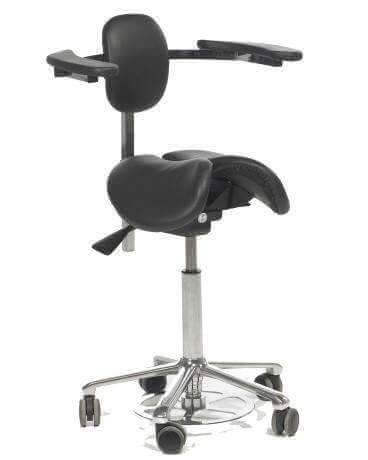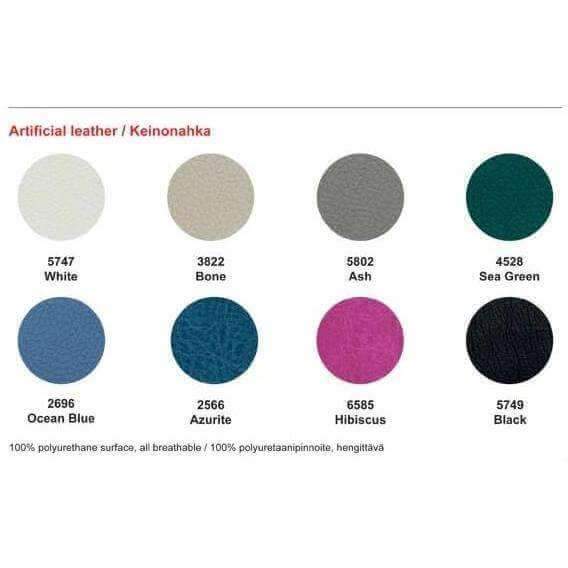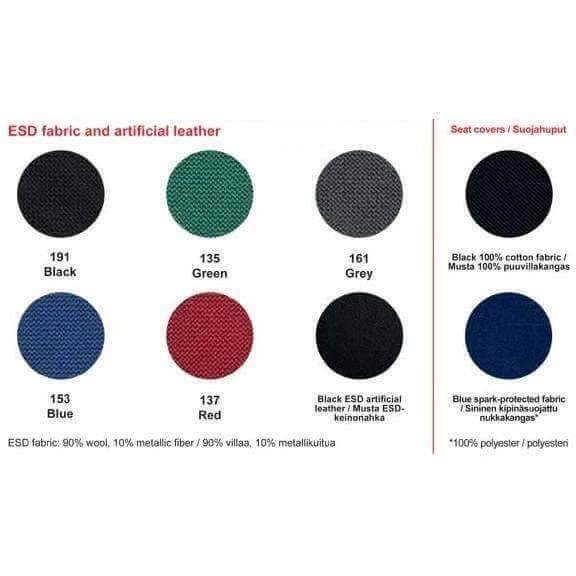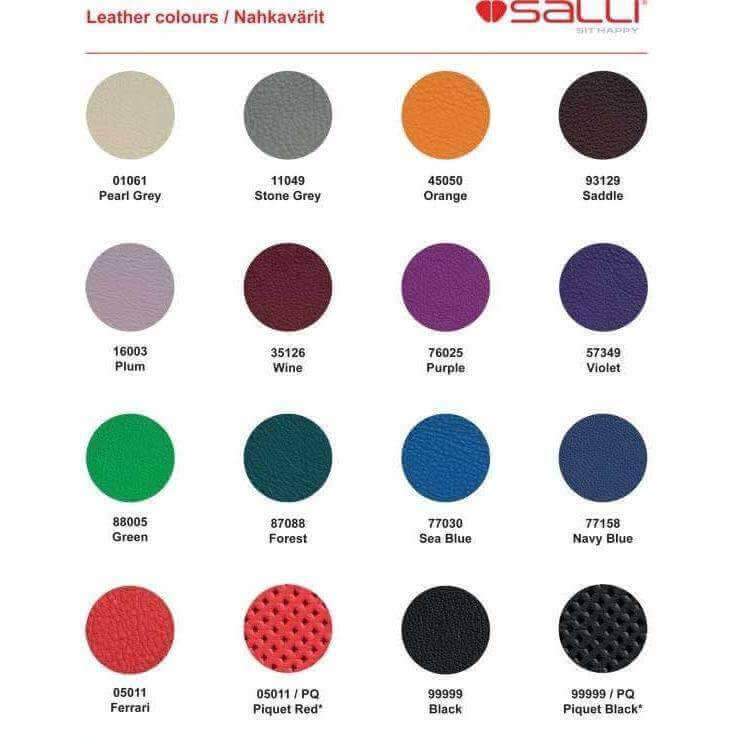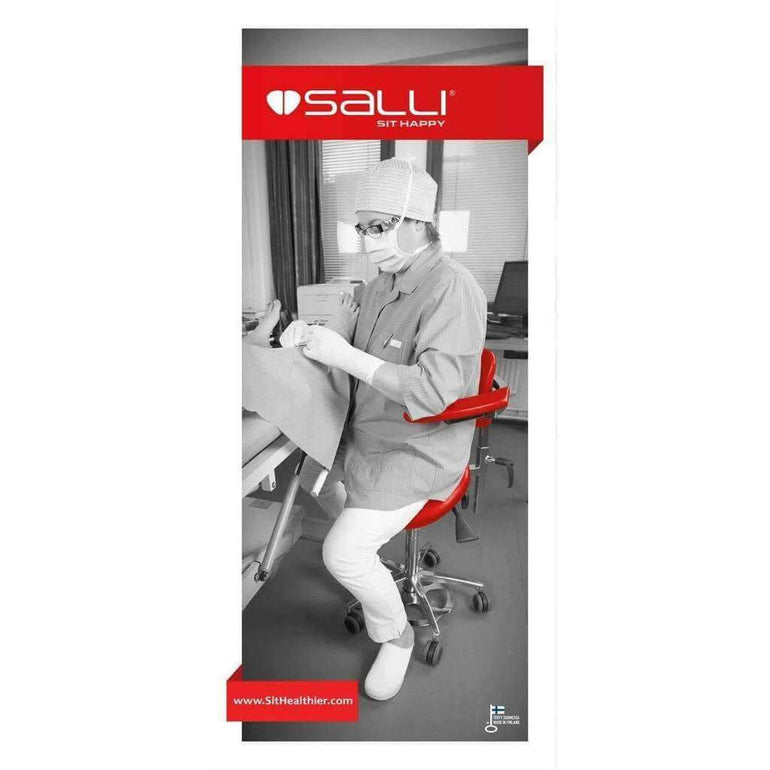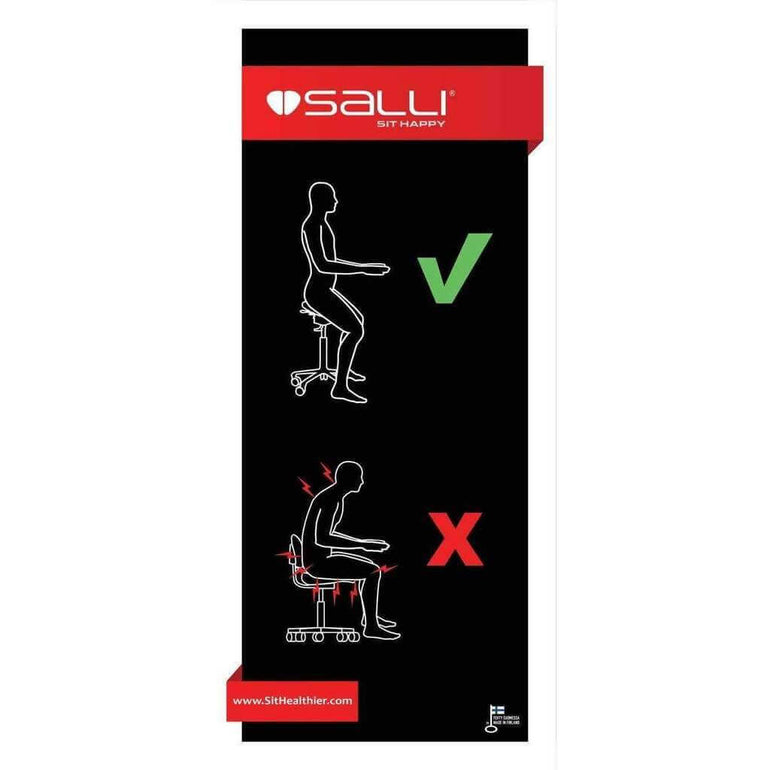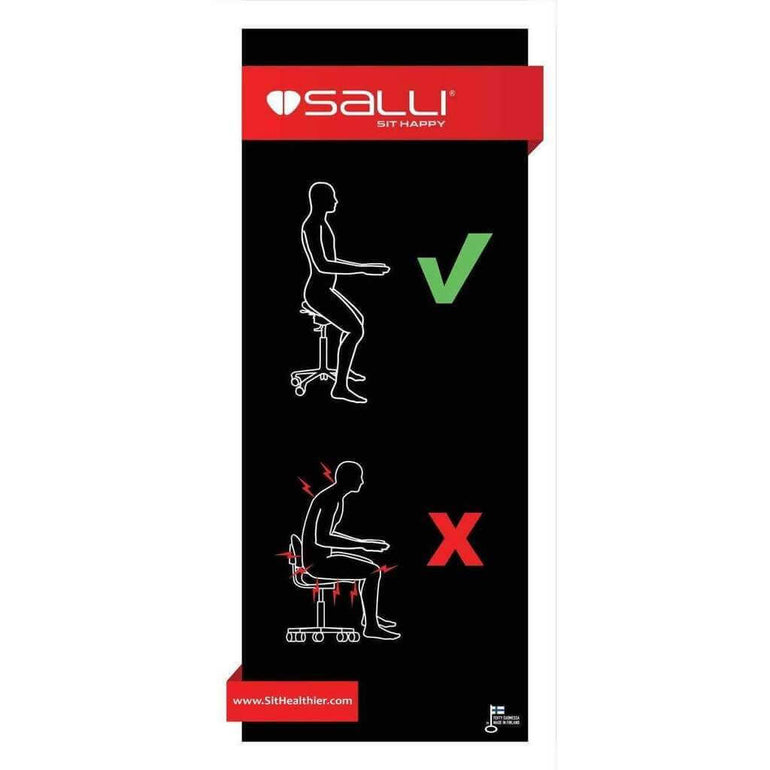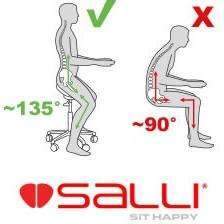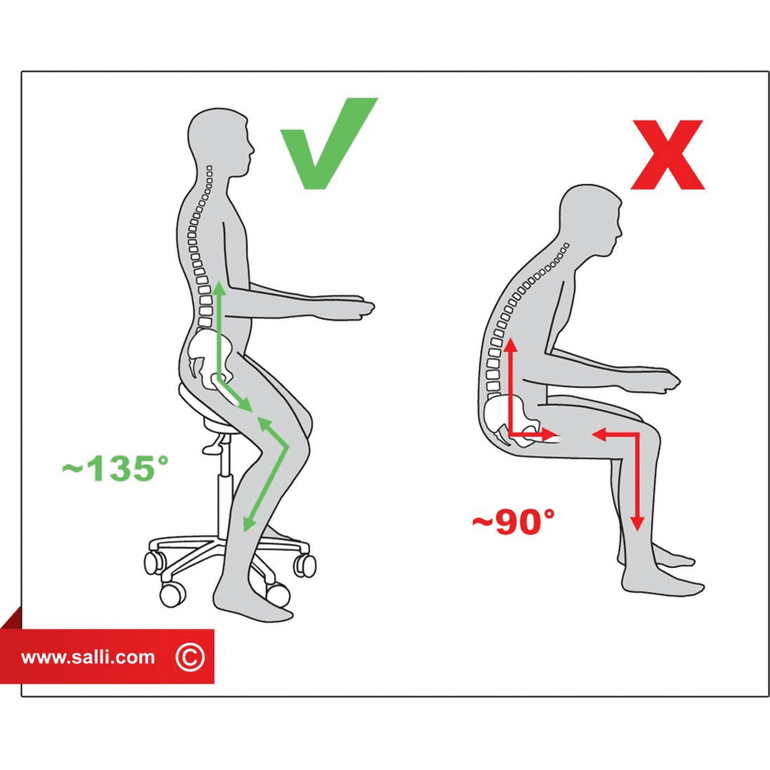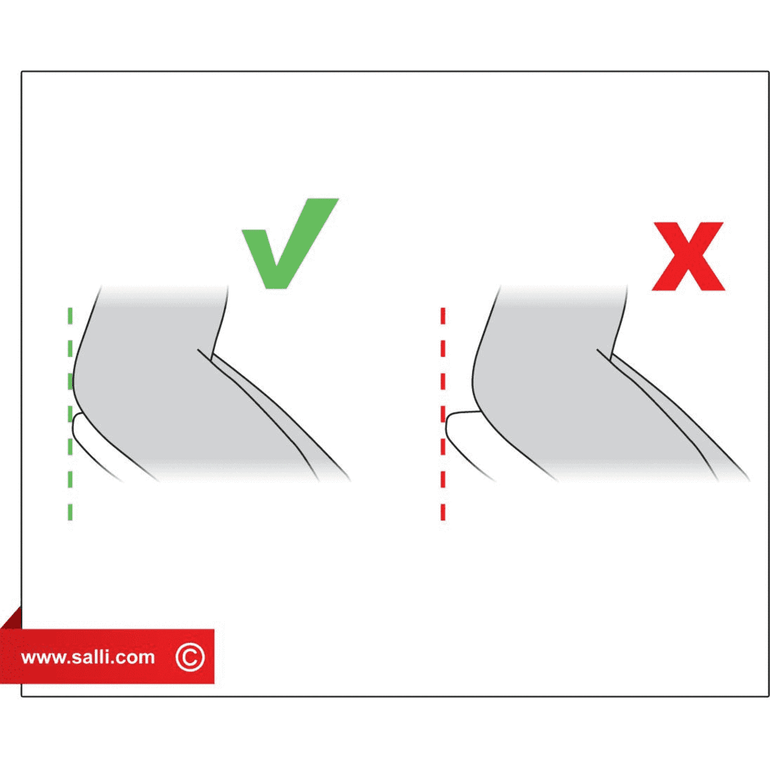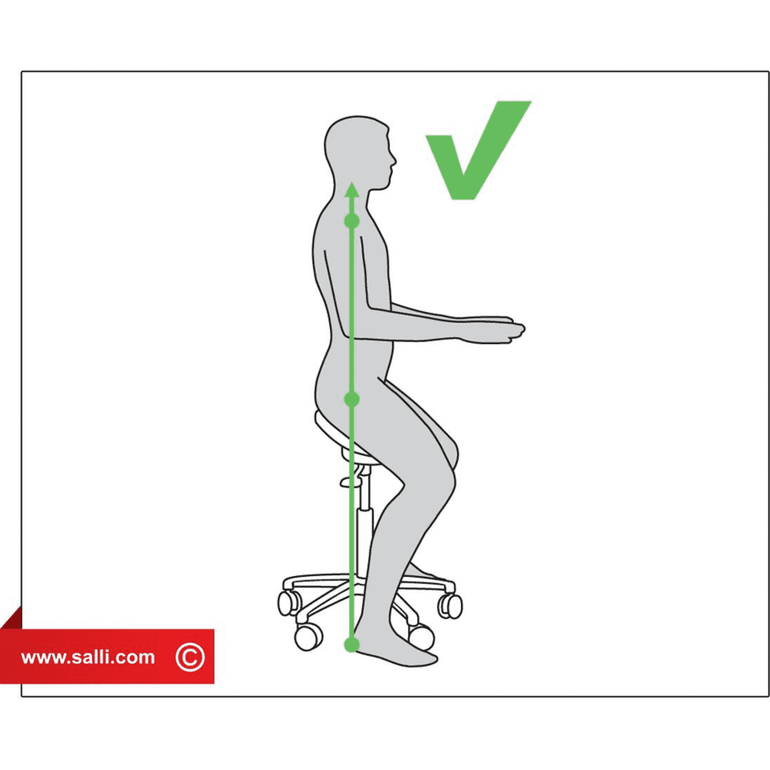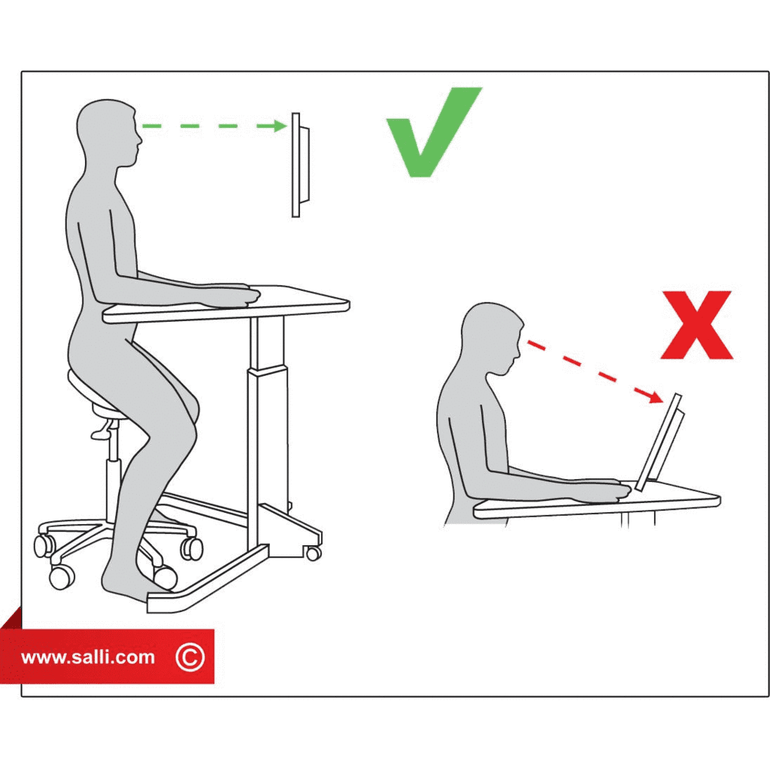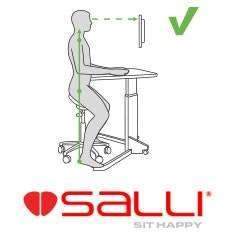 Salli Surgeon or Expert Twin Medical Chair or Tool
The Salli Surgeon Saddle Chair incorporates the most supportive static upper limb support system in the Salli saddle seating range. The support combines a backrest with rear positioned crescent-shaped upper limb supports that come around the side of the body to support both arms. As a support that is positioned...
Read More
Frequently Asked Questions
please also provide me PRICE and general name of the product in order for me to enquiry in ecuadorian customs

Hi Romina,

As far as we know, Ecuador charges tax on transportation cost as well. They have import and sales tax. Anyway please contact us at info@sithealthier.com or call us on 877 727 5558.

Dear, i want to bring this product to a warehouse in Miami and then Courier it to Ecuador, thereby i need the dimensions or cubir meter of this chair in package and confirm if the weight is 30 pounds?

Hi Romina,

SalliSurgeon chair will be packed in box size 59 x 59 x74 = 0,26m3. Total weight is between 23 - 25kg. If you are willing to pay the shipping we can send it to the Ecuador.
Why Buy From Us
There are tons of websites out there offering similar products as us. So why buy from us? Proudly USA Based and Owned SSL Secure Site Ordering Free Shipping (with applicable sale) Fast Shipping on in-stock products Knowledgeable and Professional Sales Staff Thousands of Satisfied Customers Toll-Free Customer Support Quality Name, Bran Products Order Confirmation and Shipment Notification Competitive Pricing Warranties On All New Item (vary by manufacturer)
Salli Surgeon or Expert Twin Medical Chair or Tool
The Salli Surgeon Saddle Chair incorporates the most supportive static upper limb support system in the Salli saddle seating range. The support combines a backrest with rear positioned crescent-shaped upper limb supports that come around the side of the body to support both arms. As a support that is positioned to the rear of the body, it is most popular for dentists who are doing static upper limb hold, long duration precision work.  
In addition to the upper limb support and backrest, the Salli Surgeon has the added functionality of a foot height adjuster as standard, which enables you to be hands-free when changing the height of the stool.
Because of the attachment mechanism, the Salli Surgeon can only be fitted to the Twin and Multi versions of the stool. 
The patented saddle-shaped seat top is designed to facilitate a more upright position by tilting the pelvis forward. Although users can still slouch on this stool, the positioning encourages you to work your core muscles and sit more upright. In the longer term, working the core muscles during saddle sitting is thought by a number of healthcare professionals to play a role in improving posture and reducing the risk of musculoskeletal injury.
Features:
Two-part seat
Seat height adjustment
Available with or without inclination adjustment
Patented perineal pressure redistribution design
Leather or artificial leather.
Both foot and hand controlled height adjustments with gas spring
Backrest and elbow supports (from the back of the chair)
Large 65mm casters for easy maneuverability on carpet or hard floors. Optional deep pile, braking, locking, cleanable (barber) and industrial casters also available. 

Learn more about casters.

Manufactured in Finland.
Salli Saddle Chair Comparison Chart. Compare different Salli models.
Great for Medical or Dental Use.
Dimensions & Weight:
Weight:  30 pounds.


Go to the Use | Fit page to see SALLI Chairs Seat Height Options. 
PLEASE NOTE:  This chair is custom made on an order to order basis, therefore requiring 3-5 Weeks handling time.
Never Ever Used a Saddle Chair?
The position for seating on a saddle chair varies from what you have experienced before. So initially, you may experience pains in the muscles in your haunches or the sacral vertebral bone. Don't lose hope. 

Your muscles will adjust to the new sitting habit!
Reduce your sitting time to between 45 minutes to one hour and relieve yourself for 10-15 minutes. Stand up and talk a walk around to increase circulation to your legs. After a two-week period of sitting for that length of time, you may want to extend the sitting duration. Please refrain from sitting for extended periods until you adapt to the new sitting style.
If the seat is too hard on your sitting bones, maybe it is too elevated for your comfort. In that case, the entire weight of your upper body is resting on the sacral bones. It is ideal to place your legs firmly on the ground while seated. This allows for the weight to be shared between your feet and sitting bones. Know that adjusting the chair too low may give your pelvis a backward tilt thus rounding your back into an undesirable posture. Sitting too forward may also make the chair feel too hard on you. Your haunches should be positioned just at the edge of the seat. This allows you to sit with your body tilted forward thus improving your sitting position.
The Correct Way to Sit on a Saddle Seat
Ideal Ways to get on and off your Saddle Chair 

Standing beside the chair, raise one leg above the seat from the exterior to the opposite side of the chair and lower yourself into it. Standing up and moving your feet a bit forward is the right way to get off the chair .... Keep Reading
Order Confirmation:
As soon as you place your order, you will receive an order confirmation e-mail.  This means that we have received your order in our system and pre-authorized your credit card for the purchase.  As soon as we receive your order, we automatically reach out to our suppliers to confirm that it is in stock and available for immediate shipment.  If your item is on backorder or unavailable, we will void the pre-authorization and reach out to you via e-mail.  If your item(s) are available for immediate shipment (within 5 business days), we will process the charges and submit the order for shipment.
Order Shipment:
If your order is stock and we process the charges to your credit card, it will ship within five business days from the date of your order.  If your order has to be custom-built, it will ship anywhere from 7-14 days, depending on the manufacturer. We will send you tracking information within 24 hours of your order leaving the warehouse to the e-mail address you provided when checking out.  If you do not receive tracking information from us within six business days of your order, feel free to follow up with us at sales@sithealthier.com.
International (including Canada) Shipping:
International (including Canadian) customers  will be the importers of record and will be responsible for the payment of all customs duties, including any duties, taxes and levies imposed on imported goods.

International (including Canadian)

customers will be the importers of record and will be responsible for the payment of all applicable federal and provincial taxes, including federal Goods and Services Tax ("GST"), Provincial Sales Tax ("PST") and Harmonized Sales Tax ("HST") (the "Taxes"). 
The recipient of the order will be responsible for any import duties or taxes charged by the recipient's country and carrier-related fees.
Returns:
General Return Policy
Due to the custom nature of the items we sell, most items on our site are non-returnable. Many items may be returned within 14 days of the delivery date. Most of our products are subject to restocking fees between 5% and 35% or other restrictions. Some products may not be returnable. Please see the product description for specifics. Please contact us before purchasing to find out if the item you're interested in purchasing can be returned.
Unless otherwise noted in the product description, returned items must be in a new and unused condition in original, pristine, unopened packaging. 
A Return Merchandise Authorization (RMA) number is required. Please Contact Us to request your RMA#. Shipping instructions will be included with your RMA#.
Shipping charges are not refundable. Customers are responsible for round-trip shipping on returned products. If you received free shipping upon purchase, we will subtract the actual cost of outbound shipping from your refund.
Assembly service fees are not refundable.
Your item was carefully packaged to protect it from damage in transit. If you are repackaging an item for return, please pack it exactly as received. Returned items damaged in transit due to improper packaging, are the customer's responsibility.


Important exceptions:
We cannot accept returns on certain items, including:
Items that have been assembled.
Items that are damaged or missing parts.
Items that have been used. 
Items that are dirty or soiled.
Items with missing or damaged instructions or packaging.
Items noted on our website and/or labelled on the package as non-returnable due to health and sanitary reasons, for example, personal items, mouth-inflatable products, items that are worn next to the skin.
Special order and custom order items.
Orders for more than one of the same item.
Open box, demo, sale, clearance, and scratch-and-dent items.
International orders and items shipped to freight forwarders.
Chairs: Chairs that have been configured and built to your specifications are considered custom orders and are not returnable. However, there are some exceptions. Please check the product description for details. Chairs upholstered COM (Customer's Own Material) are not returnable.
Desks: Desks usually ship via freight delivery. Desks with standard specifications are returnable under standard terms, however, freight can be very expensive and original packaging may not be in reusable condition. In addition, most desk manufacturers impose restocking fees for returns. Therefore, for practical purposes most buyers consider desks to be non-returnable.
Some products once assembled, cannot be easily disassembled and packaged for return. The customer is liable for damage that may occur during assembly or disassembly. We may or may not accept these items for return and may charge a restocking fee of 35% or more. Please Contact Us for further information.
Final determination of whether a product is in the unused, resalable condition is at the sole discretion of Sit Healthier. Items deemed non-returnable shall be charged a restocking fee or returned to the customer at their expense, at our discretion.
DEFECT & DAMAGES:
If your item(s) do arrive defective,  please contact us within 14 days of the delivery date. 
Please inspect the packaging of your item(s) when they arrive, if you notice any damage you should make note of it when signing for delivery.  If your item(s) do arrive damaged, please send photos to returns@sithealthier.com and we will process an insurance claim on your behalf.
Cancellations:
All orders cancelled within the 24 hours are subject to a 4% of the total price administration fee, whether or not your order has shipped. Cancellation is NOT allowed after 24 hours.