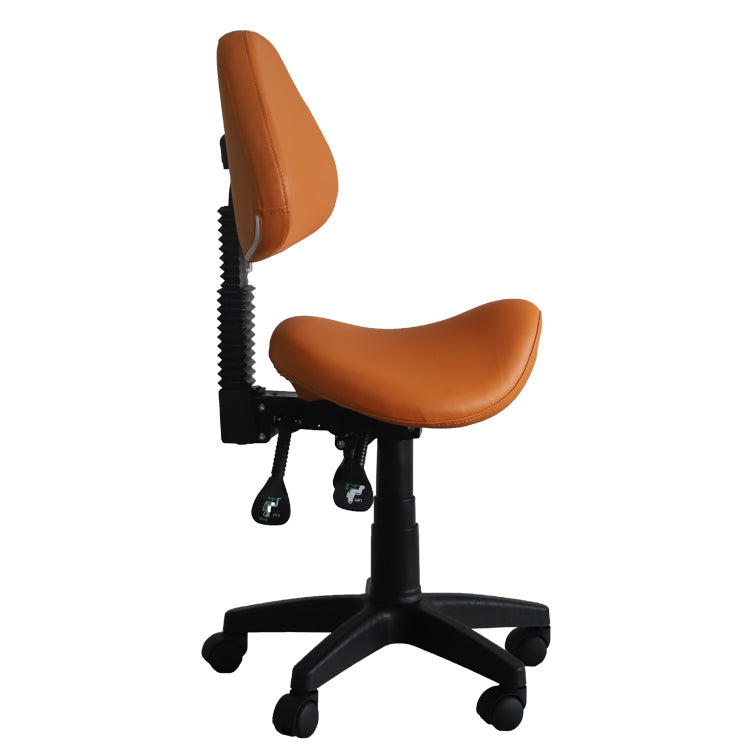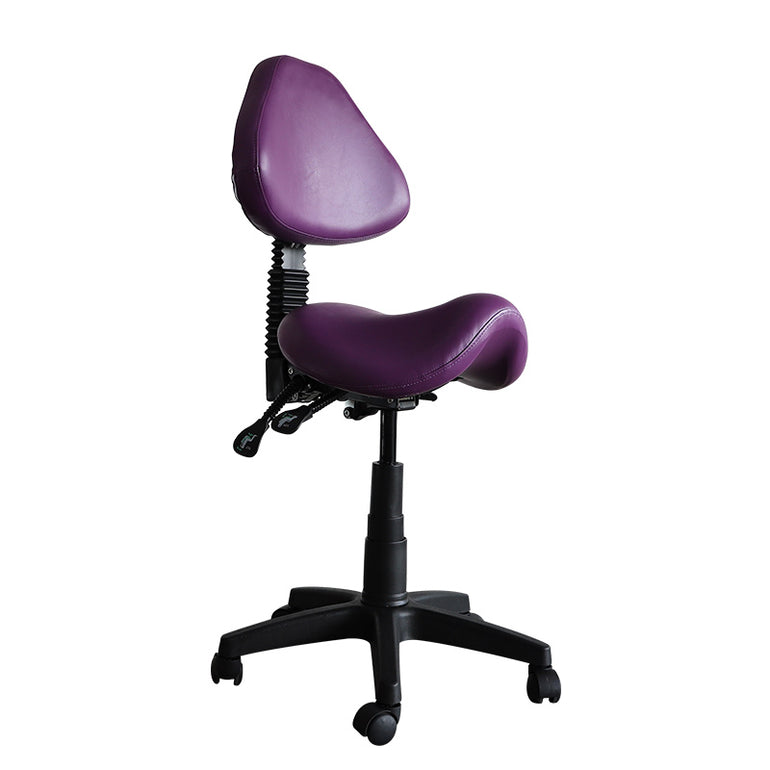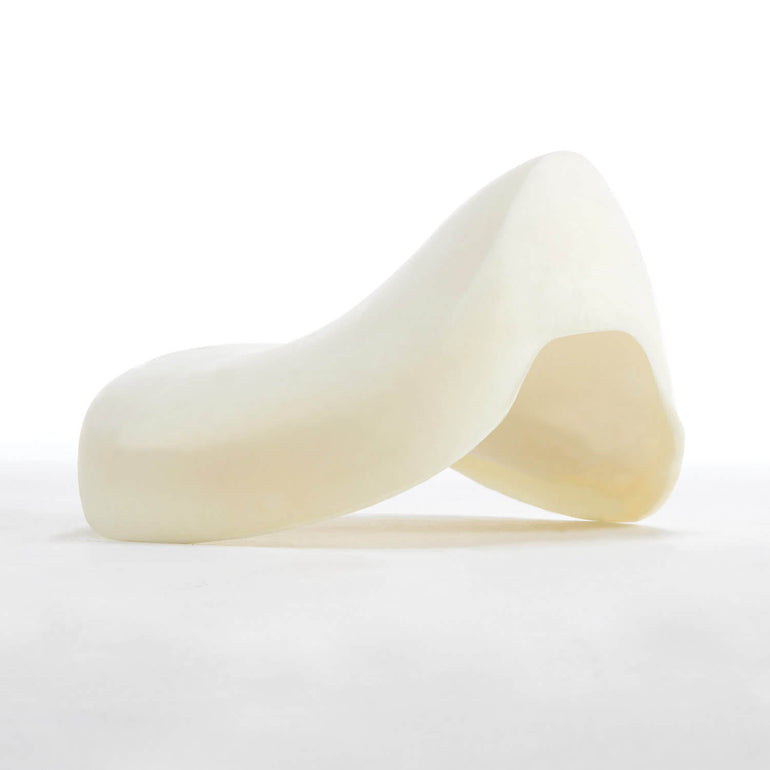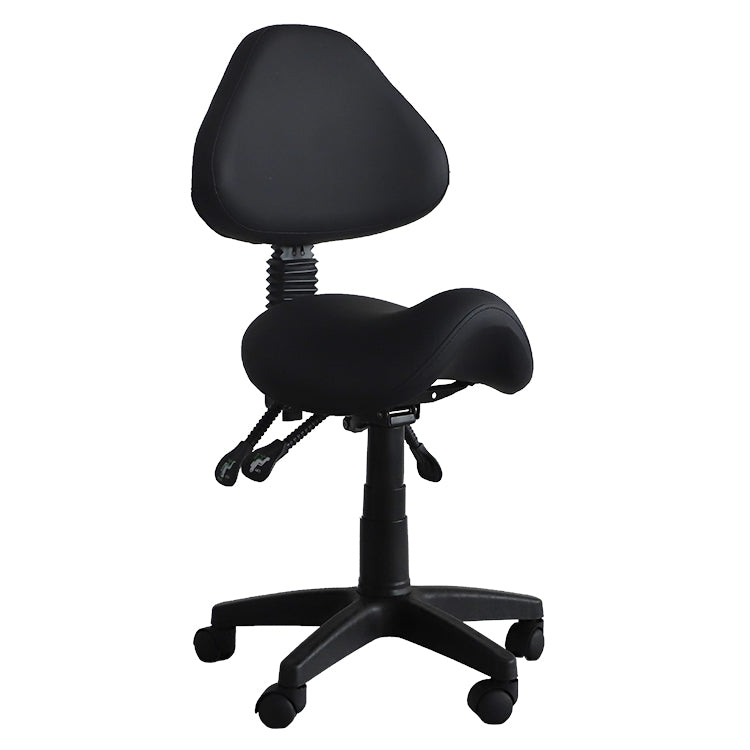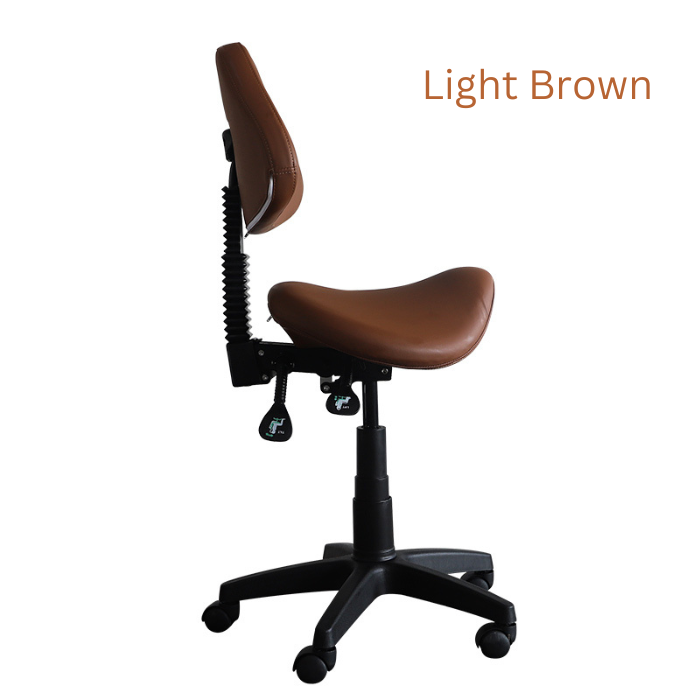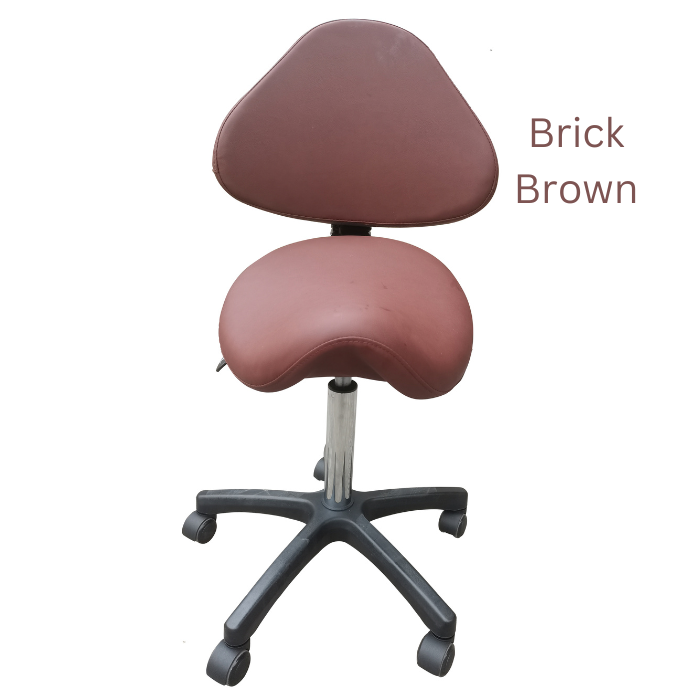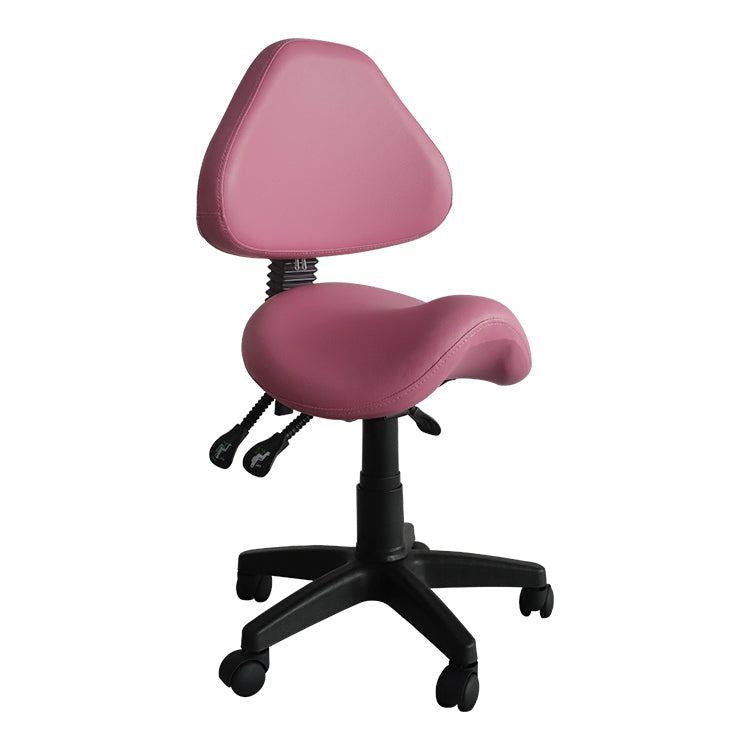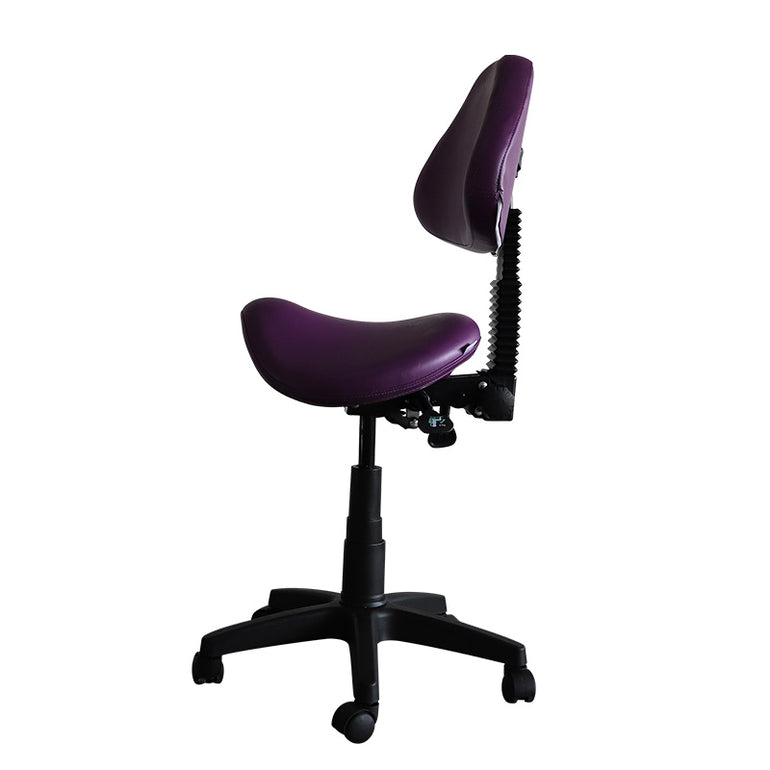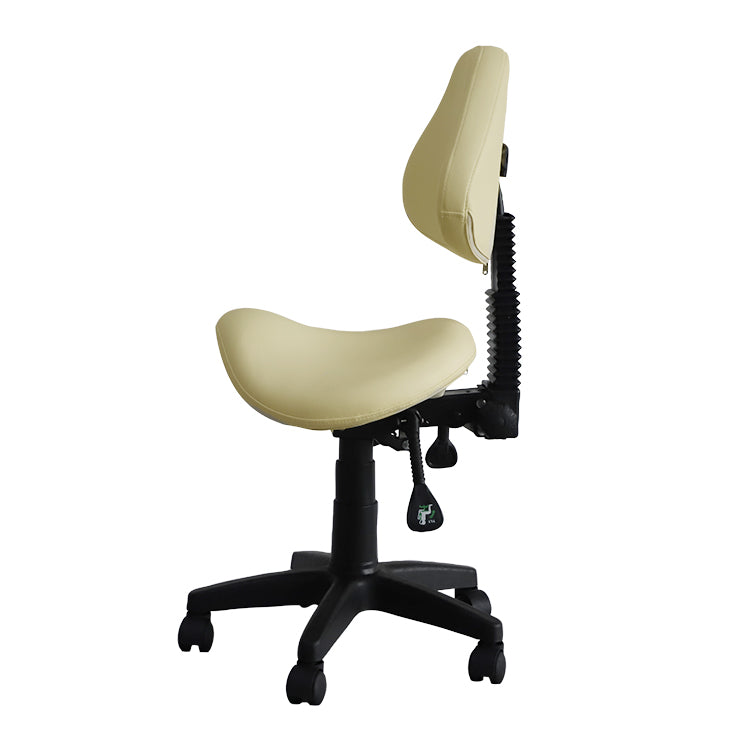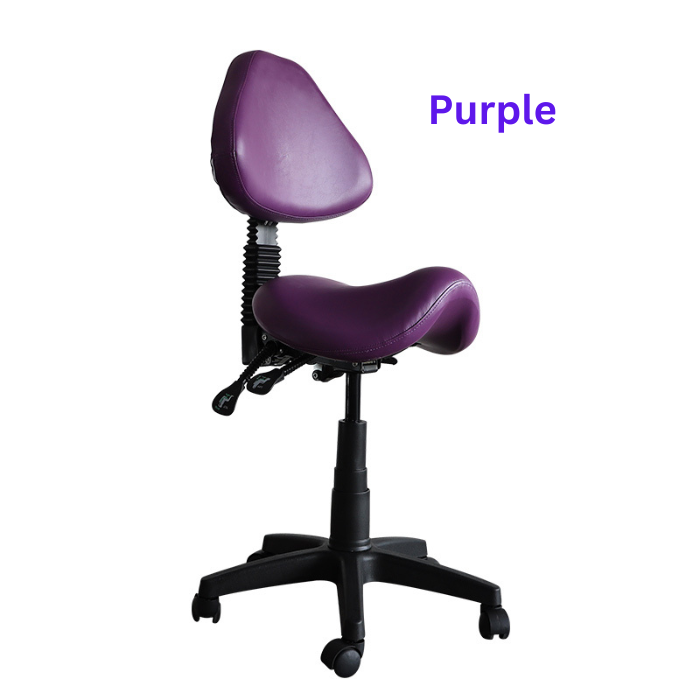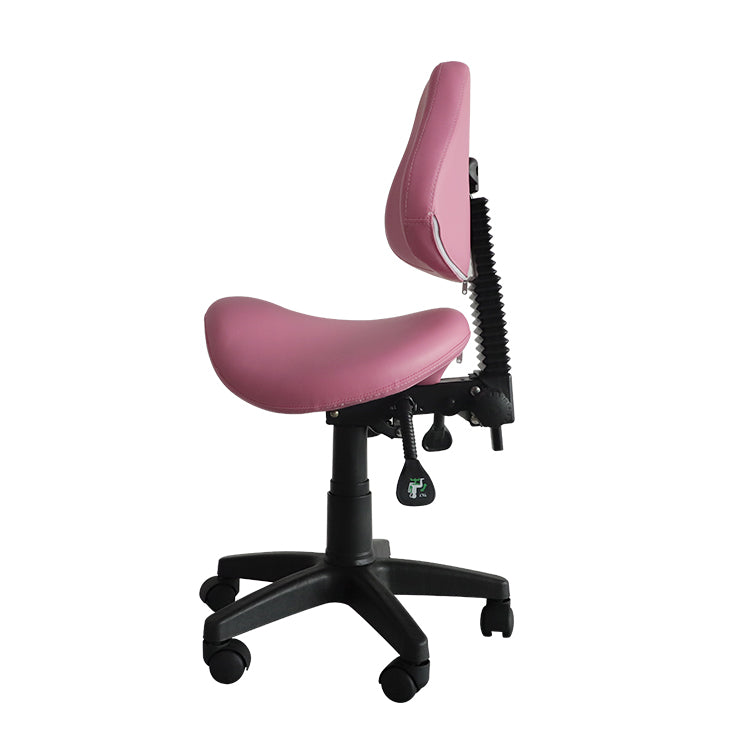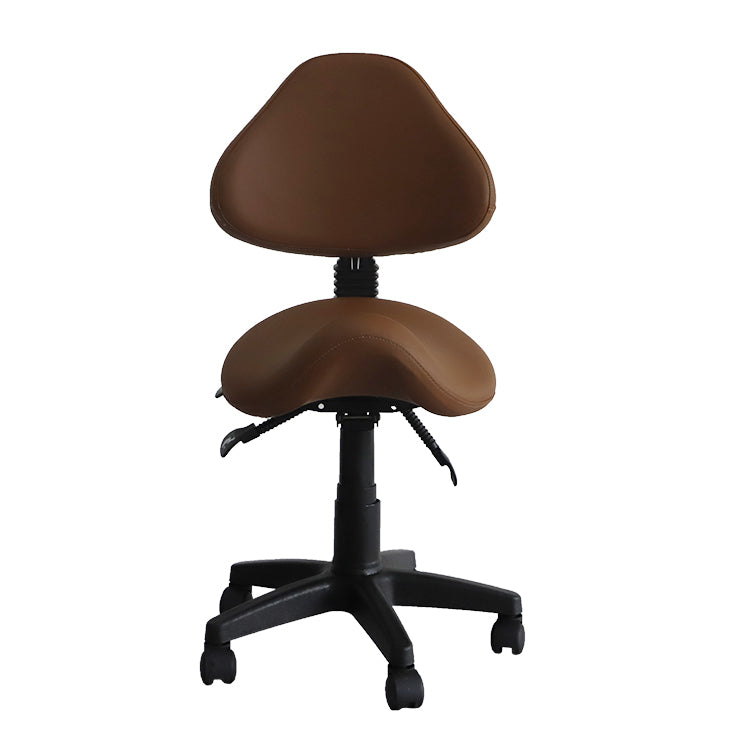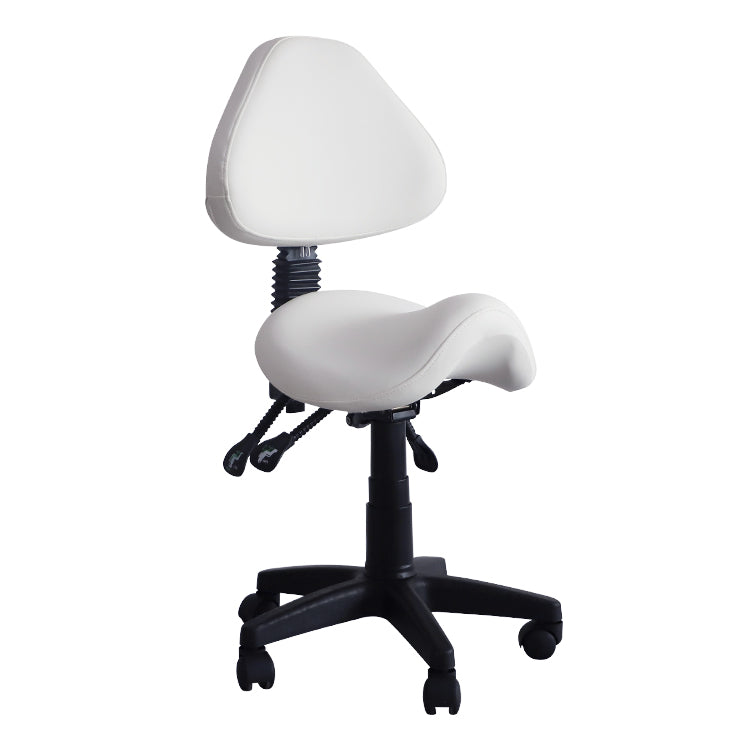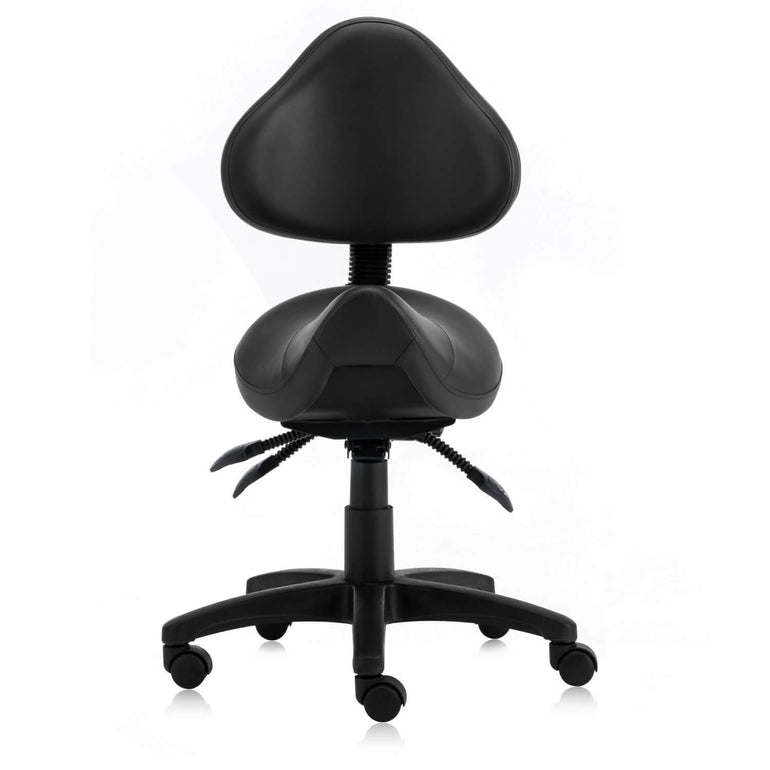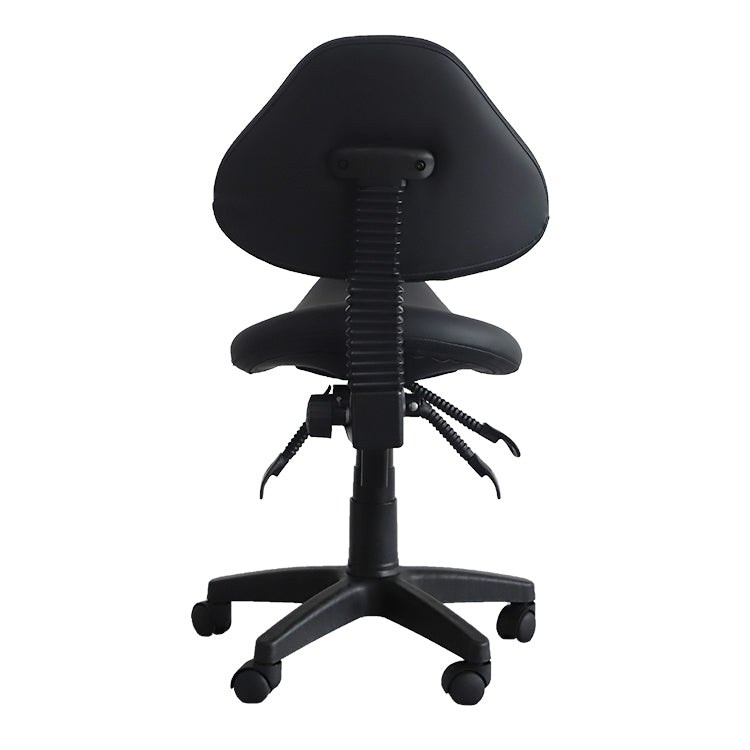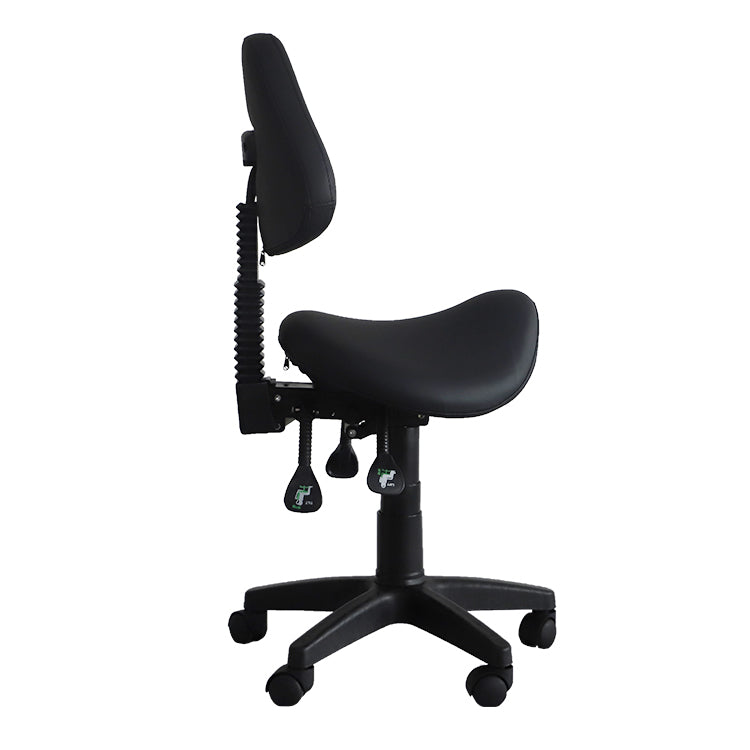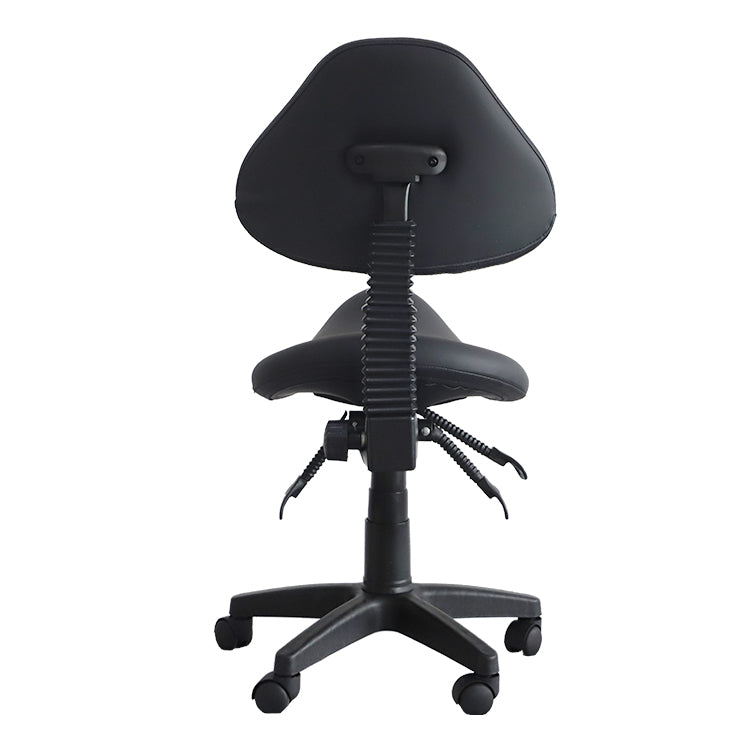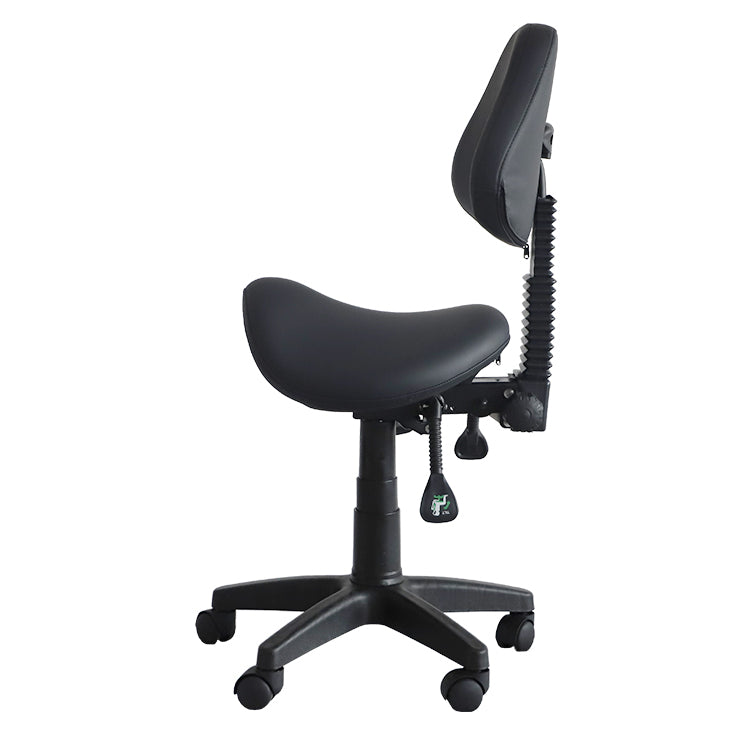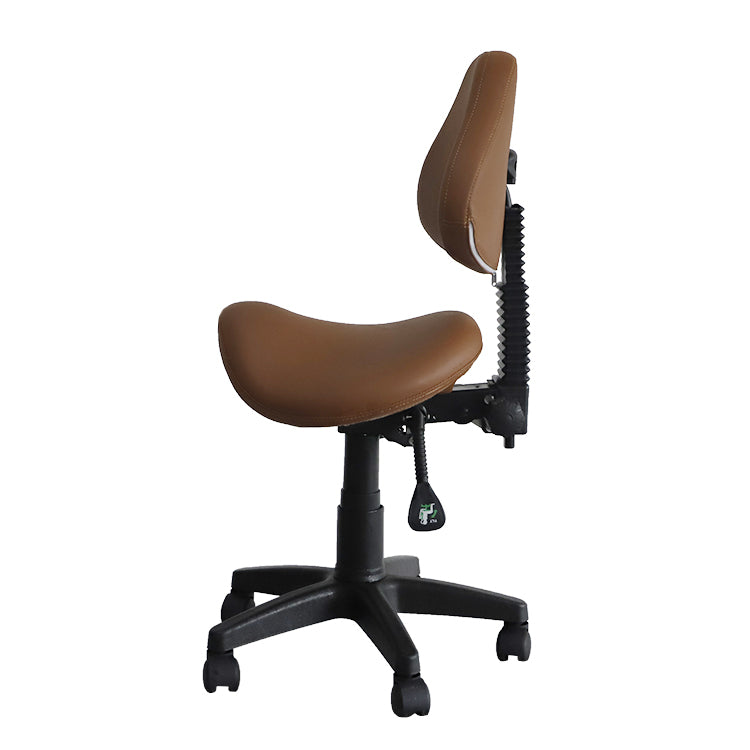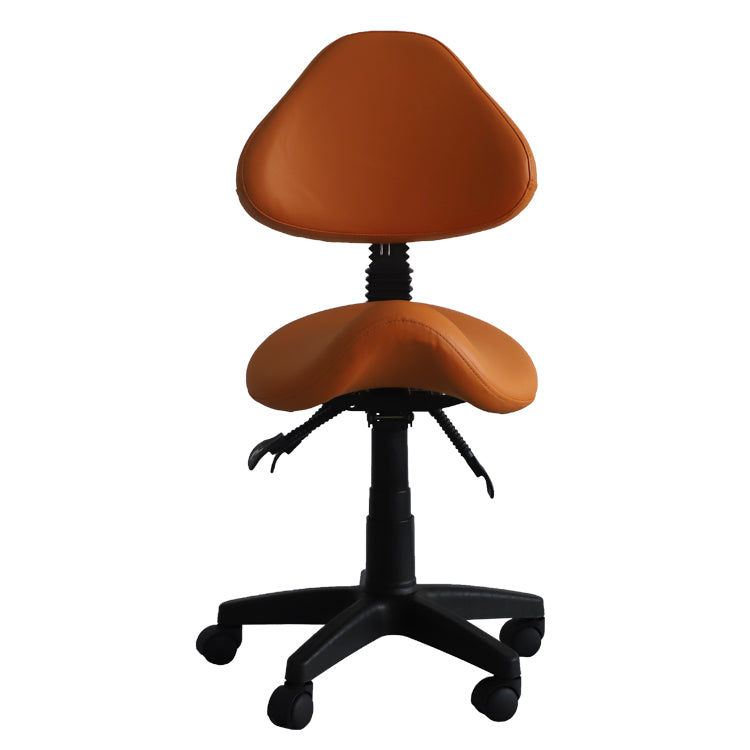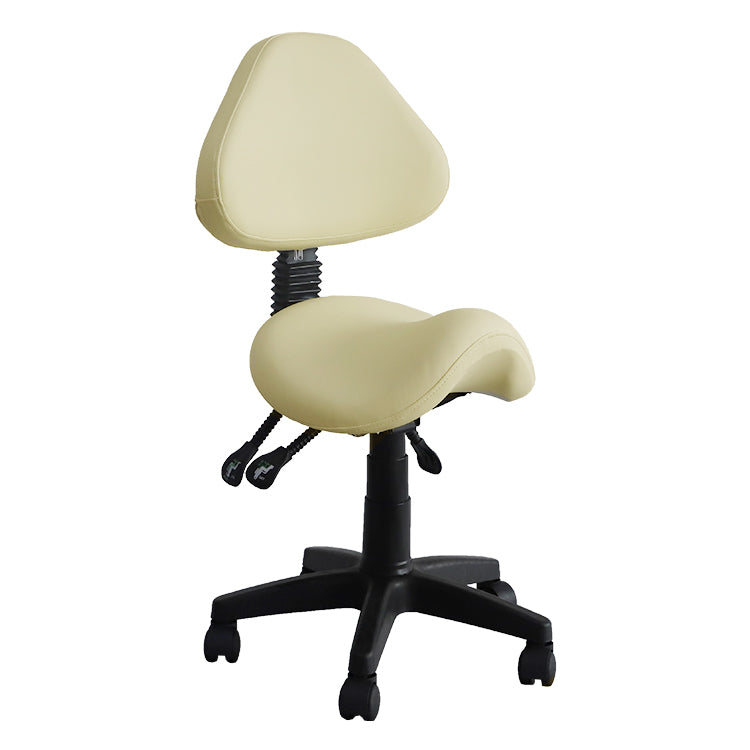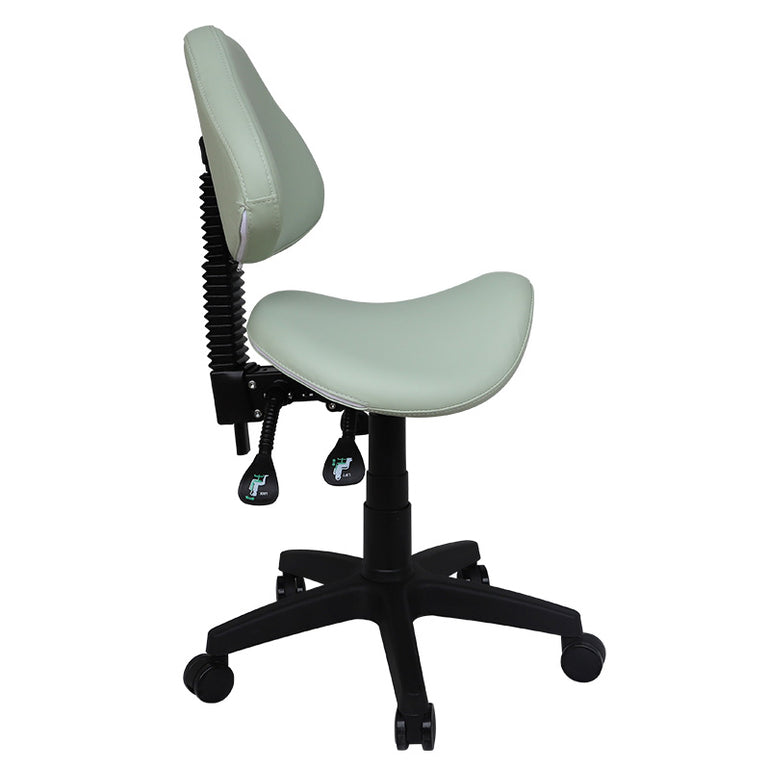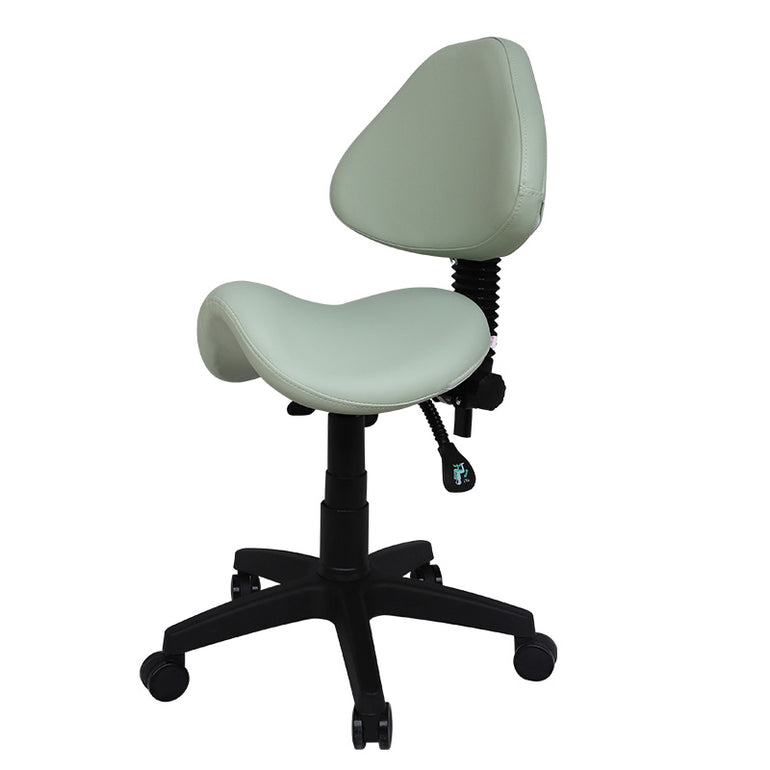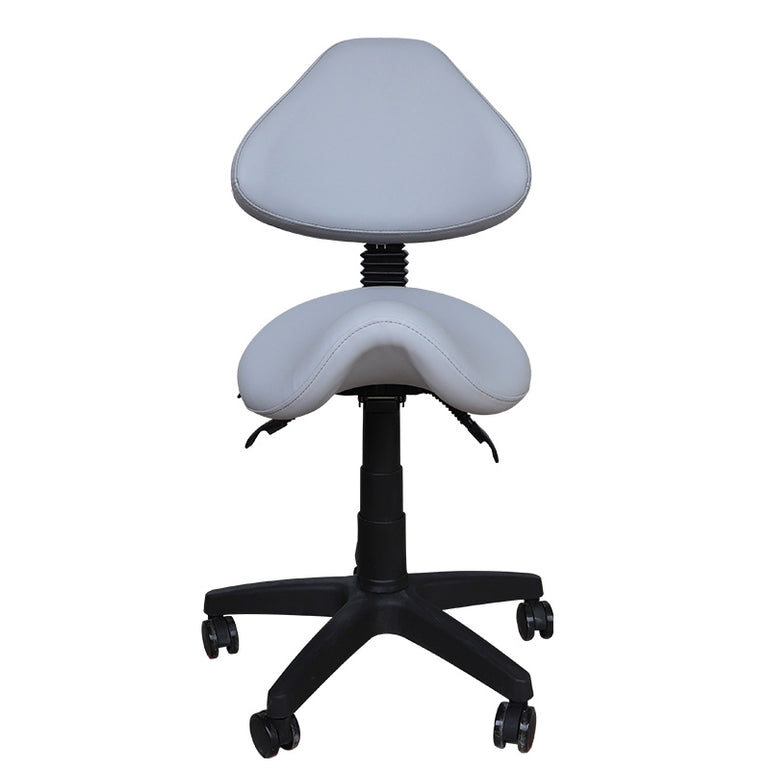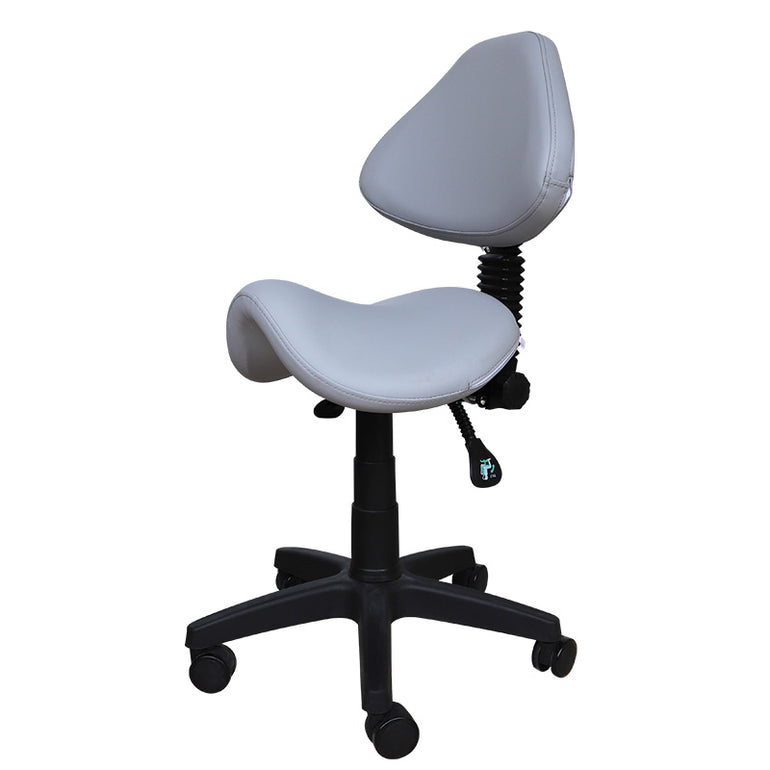 Saddle Shape Stool with Back Support and Tilt-able Seat
$ 199.95
Regular price
$ 300.00
off
This Ergonomic Saddle Shape Seats Stool with Adjustable Back Support and Tiltable seat allows you to get closer to your work, bend forward, and reach further with less strain. The open hip position promotes good leg circulation. Aids deeper breathing, and improves balance, coordination, and strength. Three-way adjustable saddle stool...
Read More
Frequently Asked Questions
Does the seat tilt forward and back? And is it available in real leather? Or fabric?

Hi there,
The seat tilt about 15 degree forward. Unfortunately, it is available only in artificial leather.

Hubby is 6'1" wants the seat to be at least 35" from the floor to the top of the seat . Will this chair go that high ?

Hi Peggy,
Thank you for your questions. A tall Cylinder will take you to 33" plus if you add an Inline wheels, it will give you another inch. So maximum it will go 34" not exactly 35", unfortunately.

Is this chair suitable to sit in facing forward with your chest facing the back support? Or is it only intended to sit the conventional way?

It is only intended to sit the conversational way.

If you order chrome base, are the other parts you see in the photos in black (other than the upholstery color you select) ? That is, are the lever controls, the cylinder cover, the back support, etc all in black?

That is correct, only your base will be chrome and rest of the parts will be back

What casters (wheels) do you recommend for use on carpet?

Medical, Silent or Inline will be good.

Is the foot ring (if purchased) adjustable on the cylinder?

Hi Peggy,

Yes, it does.

I work from a drafting table, which sits higher than a regular desk. Can the saddle stool/seat be used at a drafting table? Is the 30" seat height from the floor to the seating surface OR does the seat adjust up to 30" from its lowest position?

Thank you for your question. That 30" is from floor to the top of the seat.
Yes saddle chair can be used at drafting table. 
How tall are you? If you are under 6 feet, we will recommend you to get a footrest.

Is the seat back adjustable (up and down) on this stool?

Yes and tiltable.

There are 3 cylinder "sizes". what are the minimum and maximum seat heights for each?

Hi Judy,

Standard 20-27" [approximately]
Short - 17-24" [approximately]
Tall - 23 to 30" [approximately]

Is this item returnable?

It is not not returnable once it is assembled. Sorry for the inconvenience.

I am 5'5" and feel best when my hips are at a 90 degree or slightly higher angle and my feet are completely flat on the floor. I can't decide if the short or medium would be best for me.

135 degrees will give you the best posture position. You will be fine with short or medium cylinder.

Hello is the seat tilt adjustable?

Yes, tilt is adjustable.
Why Buy From Us
There are tons of websites out there offering similar products as us. So why buy from us? Proudly USA Based and Owned SSL Secure Site Ordering Free Shipping (with applicable sale) Fast Shipping on in-stock products Knowledgeable and Professional Sales Staff Thousands of Satisfied Customers Toll-Free Customer Support Quality Name, Bran Products Order Confirmation and Shipment Notification Competitive Pricing Warranties On All New Item (vary by manufacturer)
Saddle Shape Stool with Back Support and Tilt-able Seat
$ 199.95
Regular price
$ 300.00